Executive Board Members 2020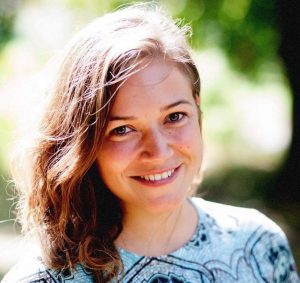 I first joined JEF in 2015 in my hometown Göttingen in Germany. During my BA studies, I worked for the Europe Direct Network, co-founded the EU youth initiative 'arthen.eu' and spent one semester in France. My Erasmus-Mundus-Master in European Studies Euroculture with stays in the Netherlands and Poland, finally brought me to Brussels. Since 2017, I've been working for the EU office of the German Academic Exchange Service (DAAD), advocating for enhanced European cooperation in higher education and a more inclusive Erasmus+ programme.
I used to be the international officer of JEF Belgium, coordinating the I choose Europe project. As president, I am now representing JEF Belgium on regional and national level as well as on European level within JEF Europe. Furthermore, I coordinate the work with JEF Belgium's partners, like the Union of European Federalists – Belgium and the European Movement Belgium as well as the amazing work that the team and JEF Belgium's local sections are doing – making sure that we are on track to reach our goals.
As someone who was always active in voluntary positions besides work and studies, I was searching for something to do in my new home Brussels. JEF was the perfect fit for me as it allows me to use my knowledge and experience in a youth organisation. Coming from a village in eastern Germany, I'm familiar with the disenchantment towards politics and euroscepticism. I always try to engage people, especially from outside of the bubble, to inform them on  how important it is to vote, what is going on in the political sphere and to be part of the discussion.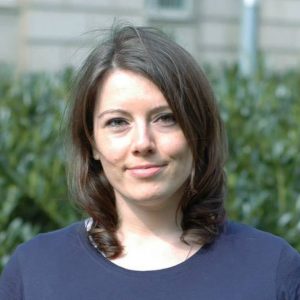 I studied Business Administration in Germany and did my Erasmus in Brussels. I never felt "German" but more "European" from the start. Using the borderless country crossing for work, studies and travels I know how worth it is to defend the European project. Currently I'm working in the real estates business in Germany managing remotely a team in Berlin. So coming from outside of the EU bubble I see it as an advantage to bring other views into the game. Besides my official position as treasurer I'm working on organising seminars, developing onboarding processes for new members, knowledge management and the website.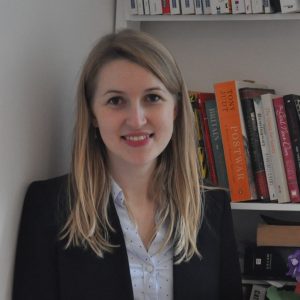 I've been involved with JEF since 2015, passing through JEF Göttingen, JEF Strasbourg and JEF Brussels on the way to the board of JEF Belgium!
Along the way, I've had plenty of inspiring discussions that have made me think about how the European project can be more democratic and more successful.
I've learned a lot through JEF and now I'm excited to share that with other young people!
When not JEFing, I work for the European Liberal Forum, the think tank and foundation of the ALDE party and Renew Group in the European Parliament.
Good Morning Europe !
I am Nicolas and I am from Liège in Belgium. I first started at the local level in JEF Liège. I am now super happy to join the JEF Belgium team as policy officer. I am in JEF because the world needs citizens, and particularly young people, to be active to stand up against injustice, withdrawal and hatred of the other. It is challenging, but it's definitely worth it. Being part of JEF has brought me so much over the past two years, I'm super thankful to have met such inspiring people.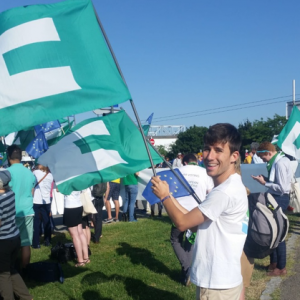 Federalism to me is much more than just an emotional thing, it just makes sense. We need a more united, democratic and just Europe to live up to the challenges ahead of us. As Belgium is also a (flawed) federal state that is culturally and linguistically diverse, I am convinced that the Belgian and European systems have lessons to learn (or not to learn) from each other and that is one of the things I want to work on this year as a policy officer.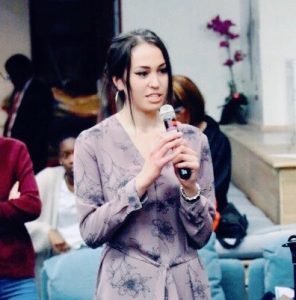 Hello! I'm Gabi, and I'm from Long Island, New York, United States.
I moved to Brussels when I was 24, about a year and a half ago, in order to pursue my master's degree at the Vrije Universiteit Brussel. Since then, I've been in love with this beautiful city and the wonderful opportunities it has to offer.
I never thought I would get involved in politics or a political movement, especially one so prominently pro-European like JEF.
Although I'm not European, I wanted to learn more and get involved with EU politics and activism, so I joined JEF Brussels in October 2019 and was voted onto the board as communications officer.
My experiences with the Brussels section have been unforgettable, and I've made so many meaningful friendships and developed a real sense of purpose and belonging. I'm really excited to now be a part of the 2020 board of JEF Belgium.
Originally from Brussels, I discovered JEF around a couple of beers in Liège. I wanted to learn more about the EU and meet new people. Federalist? I didn't even notice that weird F at the end, I wanted to get involved in a Young and European environment, but at the time I had no idea JEF was more than that.
It is unexpectedly that events after events, meetings after meetings I got the chance to discover a movement that fits my values and hopes for the EU.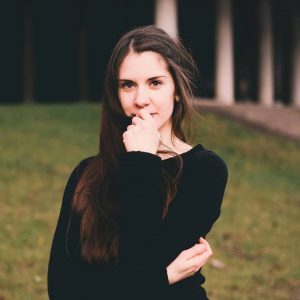 An European federalism is for me a target to reach, while along the way there are many opportunities for the EU to improve. And JEF as an open-minded and inclusive movement is for me the perfect place to share thoughts and work together on a better European Union.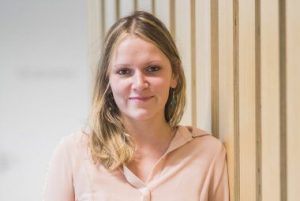 I joined JEF 4 years ago and I am glad to be part of this board for one more year. For me being part of JEF means delivering a message about what the EU means for me and what it can do for all of us. I would like to advocate for a federalist and social EU through JEF and with the support of other youth associations.
This is why I am excited about this year ahead and all the opportunities it will bring to meet and exchange with other young people !
Hi I'm Charles, from Clermont-Ferrand, France, and now living in Brussels since September 2019.

Starting my involvment with JE-Auvergne in 2009, i've also been involved in Paris and now JEF Brussels in parallel of JEF Belgium board !

New country, new section, still passionated by Europe as ever, i wish to share and spread at the best the European project we're fighting for, and still help JEF to grow up and improve its actions.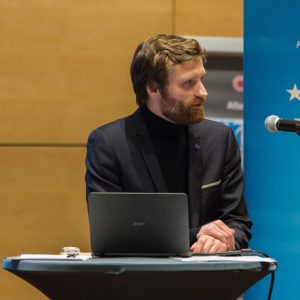 I thank Belgium to welcome me and giving this occasions to create new great JEF memories and giving a new occasion to make its promotion, because federalism must the best future for our people and our continent.

Let's debate and build this Europe all together!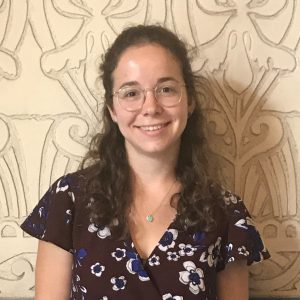 Hi there! I'm Ine, a Belgian who grew up crossing borders because my village in Limburg is so close to the Netherlands and Germany (after all, groceries are cheaper in Germany ;-)). So my love for Europe started growing from an early age.
I have been active in JEF since 2015 and European Federalism carries a special place in my heart ever since.
Besides being the Membership Officer of JEF Belgium, I am also the Chair of JEF Europe's Political Commission on External Affairs and Global Europe. I'm especially interested in EU development policies, youth engagement, and feminism.
You won't see me running around during JEF Belgium events, because I moved to Tanzania and work remotely for JEF. Ping me whenever you are in Arusha – happy to show you around!
Federal Committee Members
Hi! I'm Anton, born in Antwerp and raised in a small town called Kasterlee in the North of Belgium. Having both a Belgian and Dutch nationality with also German roots I decided to expand on my background by pursuing a bachelor degree in Business in Munich. Following this I enrolled in a master's programme taking place in France, South-Korea and the United States.
Having thoroughly enjoyed meeting and working with people from across Europe and the world during my studies and wanting to continue doing so, I applied for a traineeship at the European Central Bank in Frankfurt.
Currently, I am working in the DG Market infrastructure and Payments cooperating with people from all across Europe on achieving integration of the EU financial markets.
It's during this traineeship that I got to know the Young European Federalists and that I got to understand the importance of a more federal and integrated Europe. Working towards achieving this has been my main motivator for joining JEF. In my role as a JEF Belgium FC member I aim to contribute to the shaping of both JEF Belgium and JEF Europe`s strategical and political decision-making and resolutions.
When not working towards European Federalism I might be found in a bar enjoying a quality beer or somewhere on the slopes of the Alps as a ski-instructor.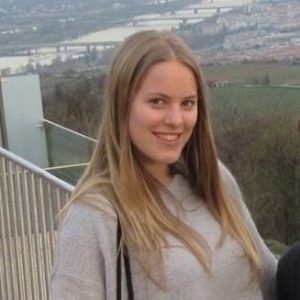 Hi everyone,
I'm Carla from Ghent (Belgium). As a geography student I fell in love with Europe during my time in the European Geography Association (EGEA) where I was a board member. I got to know people from a lot of different countries, with some differences but more than that, a lot in common. JEF was exactly what I needed to expand my knowledge about and my love for the European project, so here I am as an FC-member.
My main fields of interest are sustainable mobility, climate change & LGBTI-rights. I am very excited to be part of this amazing team and to work together towards a stronger and more united Europe.
My name is Francesco Violi, currently member of the FC for JEF Belgium.
I am a PhD candidate in politics and international relations (federalism and EU governance is my topic, of course).