We aim at a more engaged youth.
Because we are deeply convinced the youth has a strong role to play in the creation of a federal Europe. Because new generations are different: they are more connected, more open to the world and to change, more critical and with a stronger sense of community.
Therefore, one of JEF's core mission is to empower young people, to teach them to be young change-makers and encourage them to speak up and fight for the Europe they believe in.

As part of JEF's Europe Europe@school programme, JEF Belgium and its local sections regularly visit schools to conduct various activities with students to promote active citizenship and the understanding of European affairs. The idea of these activities is to give creative peer to peer trainings, from young people to young people, always around games and interactive discussions.
We need to bring Europe into schools. Because many young people do not understand what the EU concretely does and what it has to do with their daily lives.

With little knowledge of the EU, young people become disenfranchised, starting a vicious circle hard to break: the less they know about the EU, the less they understand the impact it has on them and on their identity, and the impact they can have on it, and the less they want to know about it. It then becomes clear how young people are deprived of their power for change: you can hardly change something you hardly understand. With our Europe@School activities, we intend to break this vicious cycle and give to young people the tools to get political.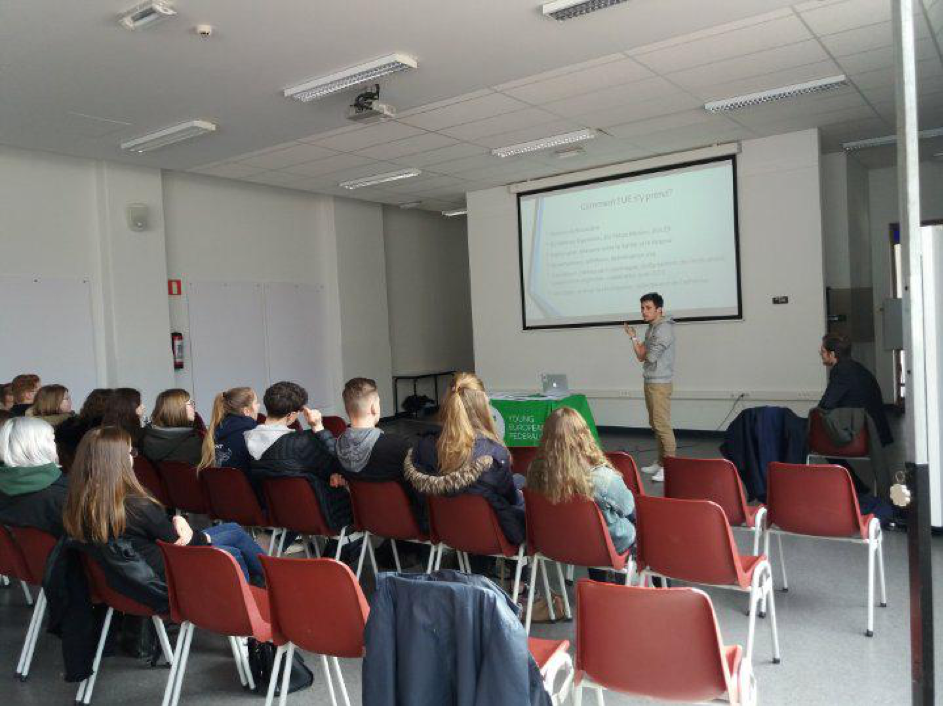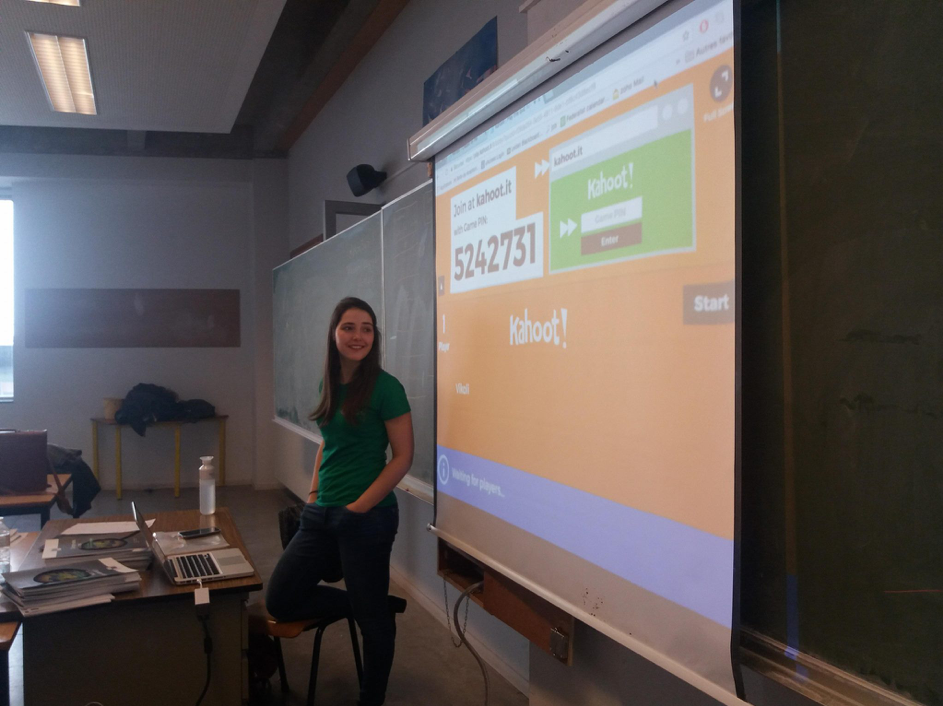 Our volunteers are also regularly trained in non-formal education techniques, public speaking and other skills to conduct impactful Europe@School activities.
For instance, in 2020, the sanitary situation has made it complicated to carry out Europe At School visits. Nevertheless, our JEFers seized the opportunity to train themselves and attended trainings proposed by JEF Europe in the framework of the "Europe@School : New Directions" programme".
This project aimed at raising youth leaders' and volunteers' awareness about problems encountered by young people from minorities in their access to education. It also developed the skills of our members and empowered them to carry out Europe@School activities with underprivileged young people in the future.