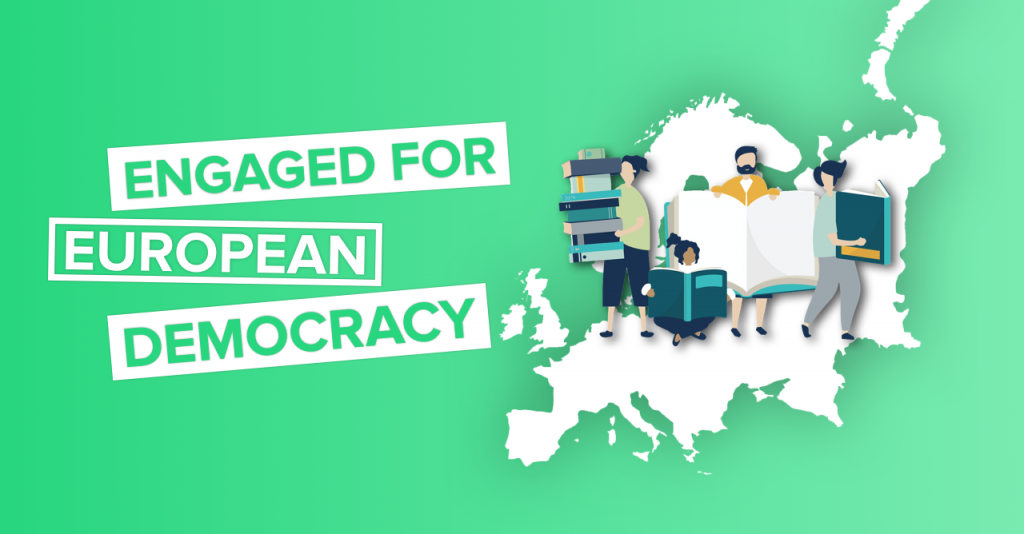 About Us
JEF Brussels consists of a group of dedicated and motivated people. That's why we would like to welcome anyone who is keen to join us and participate in the activities of our Belgian JEF local section. So, no matter what language you speak and if you're staying in Brussels for a fixed or indefinite period of time, don't hesitate to get in touch with us!
Objectives
The core objective of JEF Brussels is to gather students and young professionals living in Brussels who are committed to the values and objectives of JEF, i.e. the creation of a democratic European federation as a warranty for peace, freedom, justice and a democratic society.
The purpose of our local section is gather people, spark debates, organise activities and events in Brussels, the capital of the European Union.
Events
That's why we invite all our members and anyone else interested to join our famous 'Apéro' which takes place every first Wednesday of the month. The so-called 'Apéro' enables young people living in Brussels to meet other EU-minded people and further exchange knowledge, ideas and thoughts about Europe, Brussels … and anything else of interest! 
In addition to this, we organise cultural and social activities as well as the political actions to promote the basic JEF ideas – and to have fun while doing it!
Since the beginning of 2021, we have been organizing a JEF Talk, where you have the chance to Meet an MEP for an hour and discuss his/her work. 
We also organize flagships events where we can go deeper into federalist thinking, especially when it comes to specific topics. In 2021, we will be involved in the International Women's Day, Carrière jeunesse at the ULB, and many more events.
We will also participate in European-wide events such as the JEF seminars or the European Youth events. 
More than that, members of JEF Brussels will be with you during your daily life in Brussels, meeting randomly for various activities and of course, supporting you to organize your own EU related event. 
So hit that 'like' button on our page and stay informed about all our extremely cool activities and actions.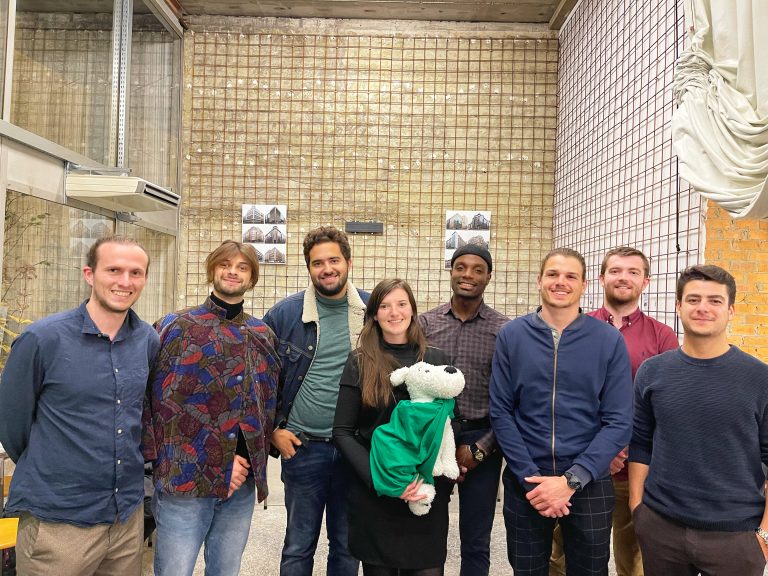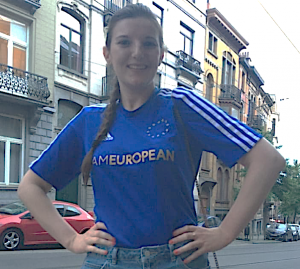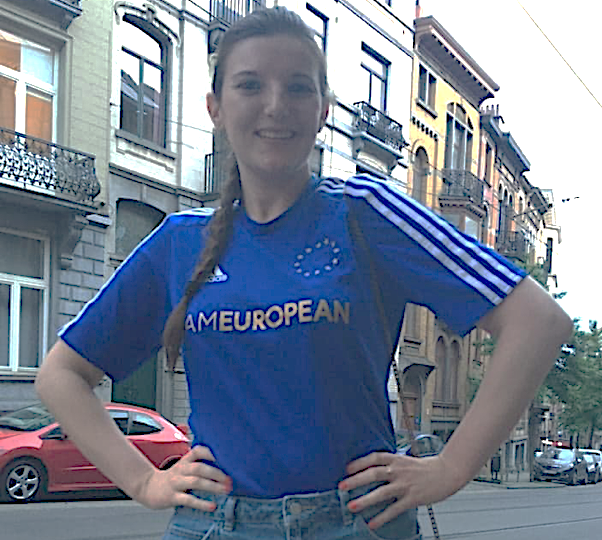 Roxane joined JEF back in 2013, she has been treasurer in Paris during her studies, and in Brussels when she relocated in 2018, then Secretary General and now President of the 2021/2022 board.
Graduated in EU and International affairs, Roxane carried out different management assignments (project, knowledge and grants management) in development policies such as health, gender equality, human rights, interculturality and now environment.
"Federating Europe, creating laws and institutions, bringing decision makers together at the same table and discussing common policies is the key to improve daily lives standards for all, by privileging: cooperation over competition, human, social and environmental rights over social & environmental dumping. But we can only do that through active citizenship!"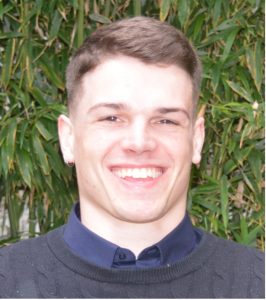 Theo is the Secretary General of JEF Brussels new board to make sure that the communication and organisation with the board is managed properly. He started his Federalists journey in 2019 in Rennes and was the regional coordinator in France.
After graduating with a Master Degree in European project management, he is working for JEF Europe as Project Officer from 2020 on several projects related to civic education, internet governance, environmental topics as well as global governance.

Any questions? You can reach him on theo.lecarpentier@jefbelgium.eu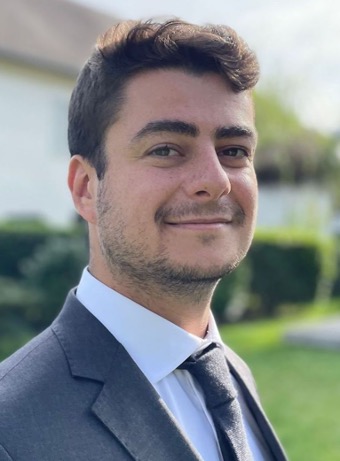 Trained in economics, health policy and international affairs, Federico grew up developing an untameable sense of curiosity. The Stupor Mundi in reverse. He lived in different continents for his academic and professional careers, and thus came to a better understanding of the cultures of Europe as much as of the world.
"I have joined JEF as we share the vision of a better European future. History teaches us the most important of lessons, and while the world continues facing conflicts, trade wars and political instability that leave even hardly fought rights and principles on the balance, we try to learn from our past. European federalism offers inclusive solutions to daunting challenges, that preserve European values and build a strong and sustainable society."

"Everyday new ideas come and go, while good ideas remain for as long as they are remembered. Each generation carries them with new legs. The idea of Federalism is the Cathedral of our time, where many may never see the final result of their life-long work, yet it combines our most advanced understanding of society, economics and sustainability with our deeply ingrained values.
I am committed to continue contributing to the best of my abilities, and work with young Europeans and non-Europeans to improve our world and hopefully leave it a better, safer, more prosperous place to live".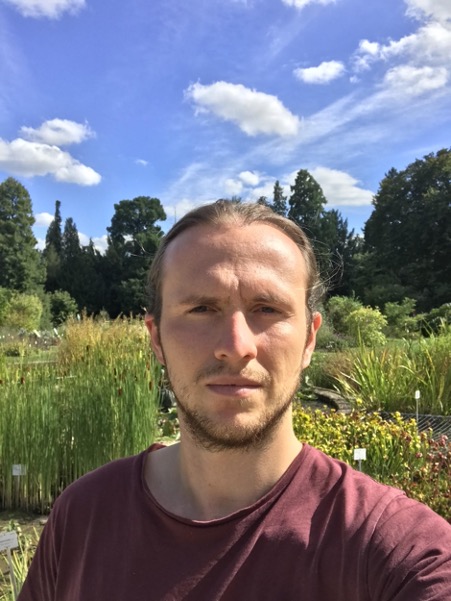 My name is Niko, I've already been asked whether this is Greek, but… I am from Germany. I'm 27, studied European Studies in Amsterdam, Mexico City, and Bonn. In 2020 I joined JEF as soon as I heard about it – one of my best choices! In Brussels I do a traineeship with an MEP working on sustainable food systems. What's your favorite food from your country?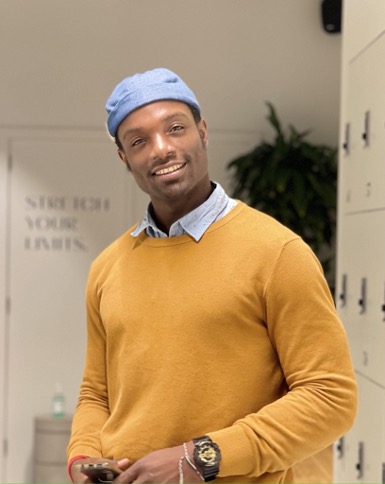 With a background in health in experimental pharmacology and neurosciences,
Rostand Idriss Tchana is our new Policy Officer with a vision of a very inclusive and dynamic Europe.
In his journey between voluntary actions and Research in different countries such as the Democratic Republic of Congo, Madagascar and Cameroon, he has a diverse culture and a broad vision of the strategies to be put in place to improve the vision of a Europe as a place of exchange and development with actions willing to give youths keys to their future.

The health issues and communication are those that are first in concern to him and after the late 20-21 events his expertise could be useful at JEF.

We are living in a world with a youth concerned about their well-being and the decisions that impact their daily lives and mostly their future and health is the foundation of our society.
His motto is "Every day is an opportunity to improve Yourself."
It is a pleasure to be part of the big JEF Brussels and JEF Europe family and I look forward to setting up many projects for a Europe full of achievements.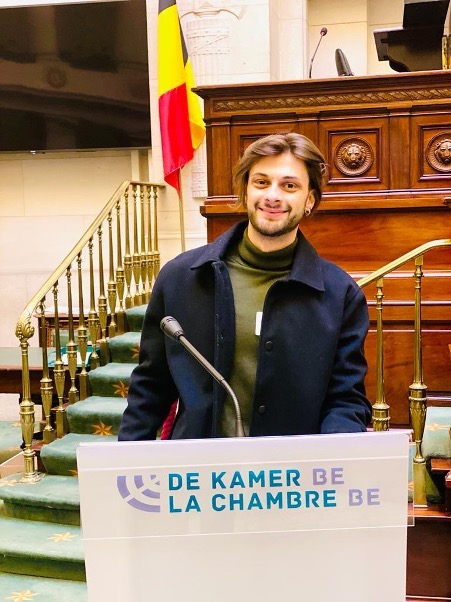 After his bachelor's in International Relations, Francesco decided to move to Belgium to do a MA in Political Strategy and Communication. Coming from Verona, Italy, he has been living in Brussels for the past 2 years and despite the Covid situation, he loves the city.
"Brussels has so much to offer. To me, it means to be immersed in a vibrant multicultural environment, where diversity and inclusivity meet. A place in which you can pursue the most disparate interests, from politics and EU affairs to art and design. A reality where you feel free to express yourself, a city where your ideas, opinions, and projects can make the difference".
"My passion about politics and Europe, and my curiosity first motivated me to Join JEF. Eventually, I ran for comm officer at JEF Brussels because I feel I want to contribute firsthand to a better, more democratic, sustainable, and inclusive Europe. The Brussels section is an amazing opportunity to bring to the table my knowledge and experience to pursue JEF goals and objectives, to keep learning and growing, both as a team and at a personal level. "

Jean-Louis – Board member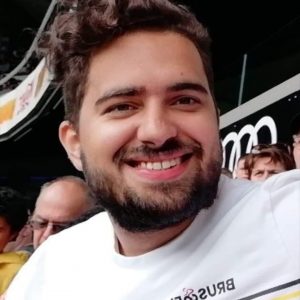 Serving JEF is a unique opportunity for him to transmit the beauty of Europe to his hometown; where he's been living for 25 years now: Brussels.
"My passion for Europe even goes beyond my studies: It is the experience of diversity, lived through my own family (Luxembourgish, Portuguese and 100% Brussels by the facts), in my school career by rubbing shoulders with various nationalities and above all in a wonderful city where more than 190 nationalities coexist.
My associative commitments, building bridges between people lead me to want to get involved with JEF with this desire to make the European experience a common destiny, enriched by linguistic, cultural, political exchanges, and above all to change things by going beyond the statu quo! May our exchanges be inclusive to make our European heart vibrate.
My arrival to the JEF family dates back to July 2019, and a fascinating visit to Strasbourg that we were able to do together. Meeting inspiring and sympathetic people from the four corners of Europe motivated me to get involved with this association wherein I could find a meaning: making unity a richness, and above all to act and commit together for a Europe proud of what it is, more fair, inclusive and up to the challenges."