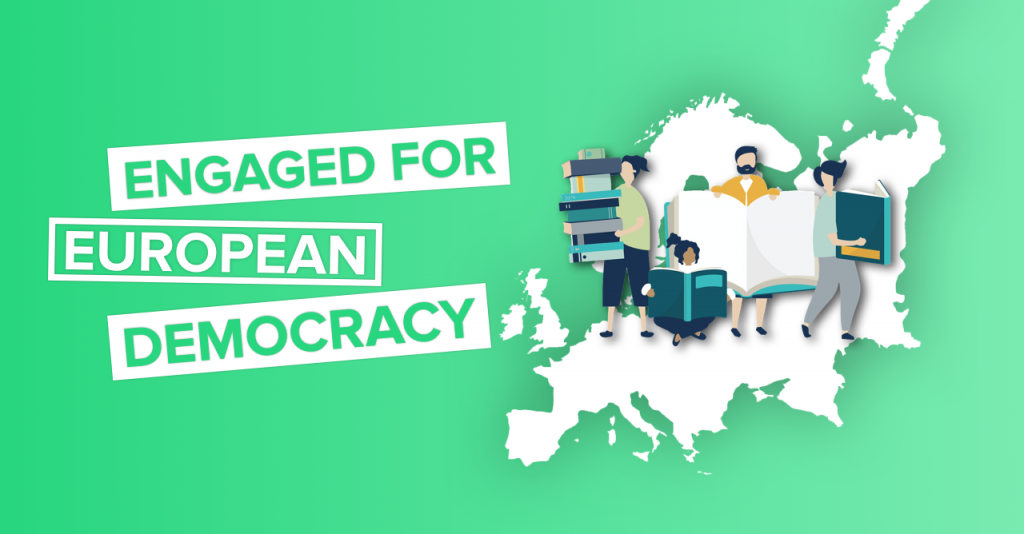 About Us
JEF Brussels consists of a group of dedicated and motivated people. That's why we would like to welcome anyone who is keen to join us and participate in the activities of our Belgian JEF local section. So, no matter what language you speak and if you're staying in Brussels for a fixed or indefinite period of time, don't hesitate to get in touch with us!
Objectives 
The core objective of JEF Brussels is to gather students and young professionals living in Brussels who are committed to the values and objectives of JEF, i.e. the creation of a democratic European federation as a warranty for peace, freedom, justice and a democratic society.
The purpose of our local section is gather people, spark debates, organise activities and events in Brussels, the capital of the European Union.
Events
That's why we invite all our members and anyone else interested to join our famous 'Apéro' which takes place every first Wednesday of the month. The so-called 'Apéro' enables young people living in Brussels to meet other EU-minded people and further exchange knowledge, ideas and thoughts about Europe, Brussels … and anything else of interest! 
In addition to this, we organise cultural and social activities as well as the political actions to promote the basic JEF ideas – and to have fun while doing it!
Since the beginning of 2021, we have been organizing a JEF Talk, where you have the chance to Meet an MEP for an hour and discuss his/her work. 
We also organize flagships events where we can go deeper into federalist thinking, especially when it comes to specific topics. In 2021, we will be involved in the International Women's Day, Carrière jeunesse at the ULB, and many more events.
We will also participate in European-wide events such as the JEF seminars or the European Youth events. 
More than that, members of JEF Brussels will be with you during your daily life in Brussels, meeting randomly for various activities and of course, supporting you to organize your own EU related event. 
So hit that 'like' button on our page and stay informed about all our extremely cool activities and actions.
Jean-Louis Hanff – President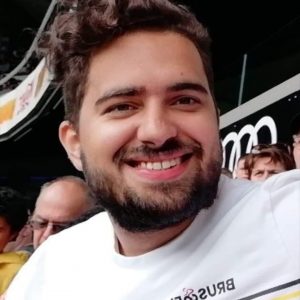 Serving JEF is a unique opportunity for him to transmit the beauty of Europe to his hometown; where he's been living for 25 years now: Brussels.
"My passion for Europe even goes beyond my studies: It is the experience of diversity, lived through my own family (Luxembourgish, Portuguese and 100% Brussels by the facts), in my school career by rubbing shoulders with various nationalities and above all in a wonderful city where more than 190 nationalities coexist.
My associative commitments, building bridges between people lead me to want to get involved with JEF with this desire to make the European experience a common destiny, enriched by linguistic, cultural, political exchanges, and above all to change things by going beyond the statu quo! May our exchanges be inclusive to make our European heart vibrate.
My arrival to the JEF family dates back to July 2019, and a fascinating visit to Strasbourg that we were able to do together. Meeting inspiring and sympathetic people from the four corners of Europe motivated me to get involved with this association wherein I could find a meaning: making unity a richness, and above all to act and commit together for a Europe proud of what it is, more fair, inclusive and up to the challenges."
Roxane – Secretary general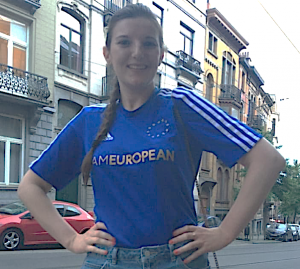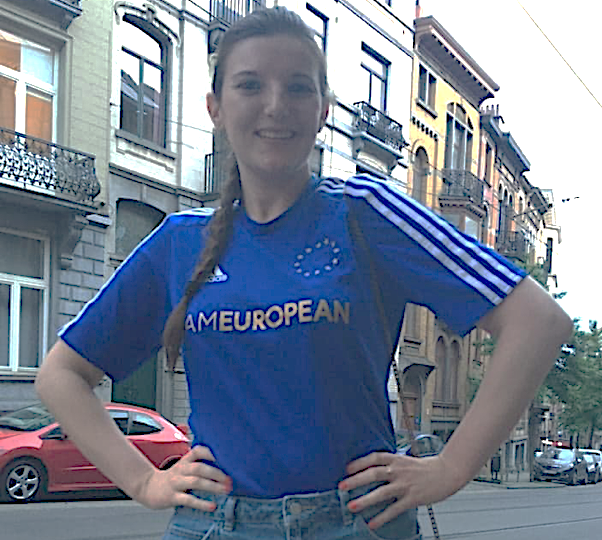 Graduated in EU and International affairs, she carried out different management assignments (project, knowledge and grants management) in development policies such as health, gender equality, human rights, interculturality and now environment.
"Federating Europe, creations laws and institutions, bringing decisions makers together at the same table and discussing common policies is the key to improve daily lives standards for all, by privileging: cooperation over competition, human, social and environmental rights over social & environmental dumping. But we can only do that through active citizenship!"
She joined JEF in 2013, was treasurer in Paris and in Brussels local sections and this year Secretary General.
As Secretary General of the Young European federalists in Brussels my wish for this mandate is that JEF Brussels reaches out to new public and I will certainly work on our local impact.  That is our mission: Sharing to all Brusseleirs knowledge about the new democracy layer offered by the European level and encourage them to debate, vote, share opinions.  To do so all our events are opened to all and free of charge. We propose events in French, English and Dutch and no subject should be out of your reach."
Maurice Selvais – Treasurer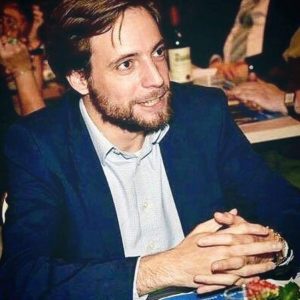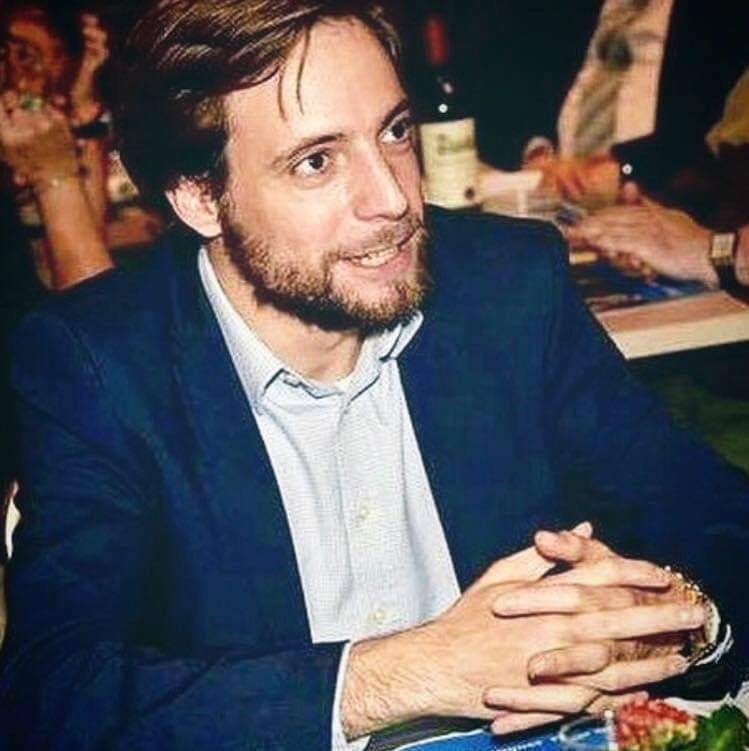 Born in Mons (Wallonia), is living in Ostend (Flanders) and working in Brussels, we can say without a doubt that he is a true Belgian. More than this, he loves to cultivate diversity that constitutes Belgium so that makes him a proud European federalist.
"Being a Young European Federalist is being open minded as well as to the others."
"This motto, I can experience it in my engagement in Brussels, the city I help to build up everyday : through Stam Europa (EU citizens embassy that promotes exchanges between European and Brussels people), SECO (co-working space where European citizens associations are coliving, gathering their forces shaping bottom-up projects towards the EU institutions), Brussels Meets Europe (summer outdoor movies & games in the heart of the European Quarter) or Jubel (Democratic Conversations Festival) that is now developing an indoor edition at Stam Europa."
Building bridge between different cultures, social & generational realities motivates Maurice to step up forward everyday, including now with JEF as treasurer, with the aim of giving to European people what Brussels has the more beautiful and powerful to offer: a future spiced by our cultures, our values and our people. Come on, Brussels! Let's JEF together!
Alessia – Board member : Minorities and women's rights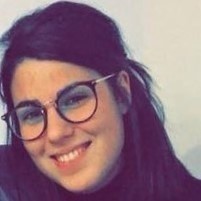 Alessia has begun her academic career in 2014 studying communication studies with an applied option in political science with a special focus on women's and minority rights. She naturally joined the team of the nonprofit organization "le monde selon les femmes". Then she moved to Brussels to pursue a master's degree in political communication and lobbying.
"My desire to get involved in politics grew and I undertook several collaborations with the Women's University for the writing of scientific works in the meantime my interest in Europe was born during my academic courses but above all, during my internship at the Council of the European Union. A truly enriching experience during which I understood the peaceful spirit in which Europe was created"
Freshly graduated last June, Alessia decided to invest herself more than ever in new associations. Namely, the council of French-speaking women of Belgium and JEF Brussels in which she aspires to new encounters and an even denser and richer commitment.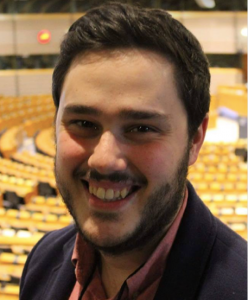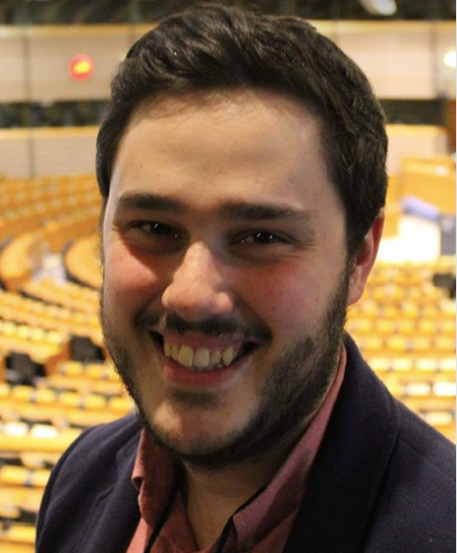 His European consciousness and involvement go back to his first Erasmus in Budapest. This is there that he has been aware of a European link between people of different nations.
Then, he decided to deepen his EU knowledge by undertaking a master in EU studies at UCLouvain and the Saint-Louis University Brussels in which he had the chance to undertake a second Erasmus in Krakow. 
"During this academic path, I've got involved in several European projects: I've participated in the Model European Union in Vienna and I've created with a team of friends a new association called YOUropean week. The idea was to develop a European Parliament simulation but with a pedagogic side: conferences and visits of European institutions.
After a year of professional experience in the academic life, I've decided to change orientation and I'm actually looking for a job. So, I took advantage of this situation to get involved in JEF Brussels because I thought it was the time to manage again new European projects."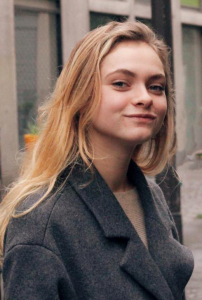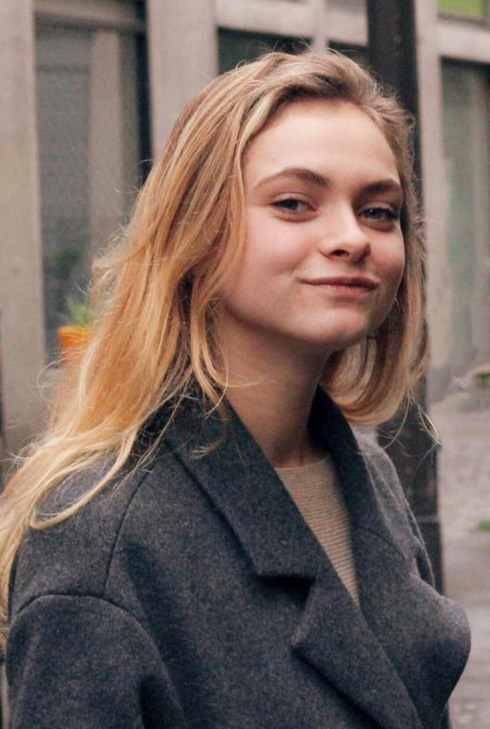 Originally from Paris, France. After obtaining a European degree in Political Science in Lille, she decided to take a gap year in Brussels as an intern at the European Parliament, where she can combine her interests in graphic design and European projects.
"The idea of getting more involved in Europe seemed obvious to me, on the one hand because of my academic background, but also because I realized that it was not sufficiently promoted in national media. Yet, citizens are asking for more Europe in their daily lives !"
"I have the impression that I can help on this point, as visual content can make this information much more accessible for everyone. This is crucial for the construction of a European consciousness."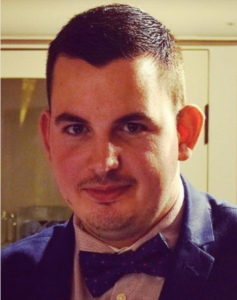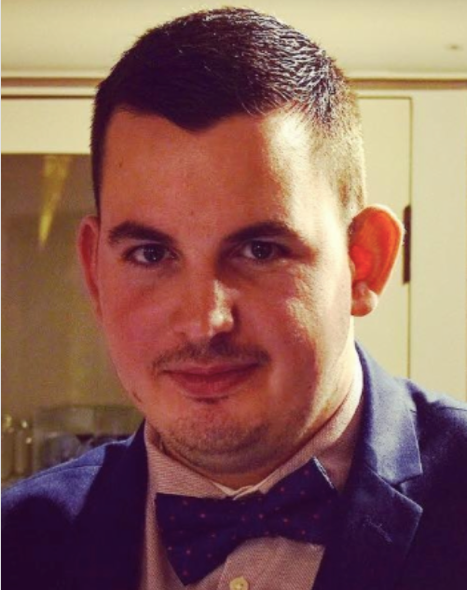 After a bachelor in political sciences, he continued with a master in European Studies. While he had the chance to have an amazing Erasmus experience in Wroclaw (Poland), these courses gave him the opportunity to understand why the EU is so important for us… but also how we can improve it!
 "As Young Belgian, I am very interested in Belgian and European politics. Young worker, I've decided to invest myself in a young and dynamic organisation to debate about the European Union ! JEF is the perfect place for that, and I can't wait to meet you at our next events !"
 "It is my first year in JEF Brussels, but I already have some experience in youth organisation. With some friends we have created the YOUropean week, an association that organises European Parliament Simulation in Brussels".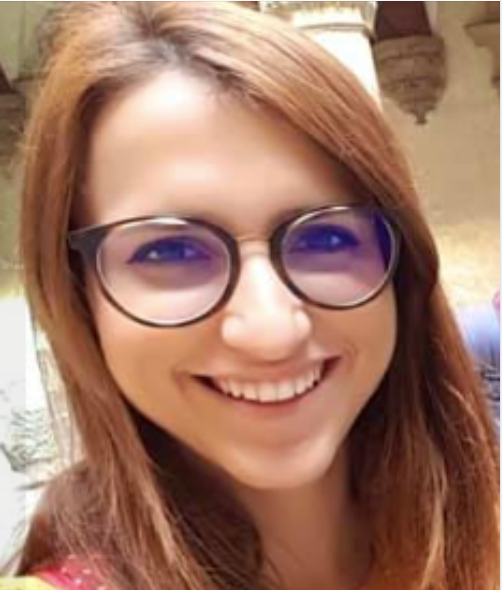 Originally from Bologna, Italy, after having graduated in International Relations and Diplomatic Affairs and having spent an amazing 6 month-Erasmus in Tallinn, Estonia, she moved to Brussels in September 2019 to start her Master degree in European Studies at IEE-ULB.
 "I first got involved with JEF during my last year of high school and from that moment on I have never lost my #jefspirit! In JEF I've found a big family united in its diversity by the same desire to contribute to change for the better our Europe."
Chiara is our policy officer when "JEF goes political".
"Last year I was elected as a Board member of JEF Brussels and I am extremely happy to continue my federalist adventure with a bunch of so enthusiastic and strong-willed people as they are."
Federico – Project officer (Jeff talks)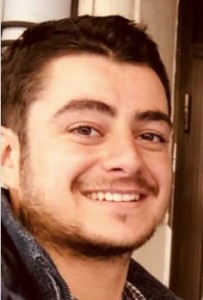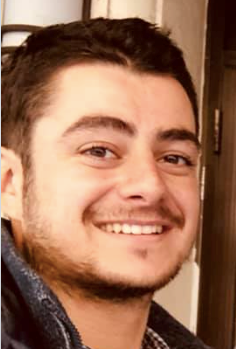 Trained in economics and international affairs, Federico grew up learning about the importance of respect between cultures, freedom and democracy. Having lived in different countries for his academic and professional careers, he came to a better understanding of Europe as much as of the world.
"I have joined JEF as we share the vision of European unity and solidarity, and a better and possible future for all European citizens. As the world has been facing conflicts, trade wars and political instability that left even hardly fought rights and principles on the balance, European federalism offers inclusive solutions to daunting challenges, that preserve European values."
"Federico is our Project officer in charge of the JEF Talk.
New ideas emerge and old ideas are carried by new legs. The idea of Federalism is not new, but, as the construction of Cathedrals in the Renaissance where many would never see the final result of their life-long work, Federalism is so essential and complex in its implementation, that the work has to be carried generation after generation. It is concrete, but also a project and a vision. I am committed to participate to the best of my abilities, and work with young Europeans and non-Europeans to improve our world and hopefully leave it a better, safer, more prosper place to live".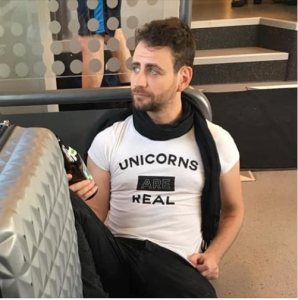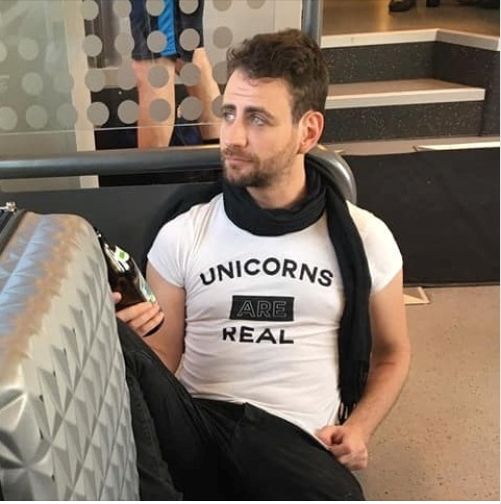 Coming from the UK, he has been living in Belgium for the past 4 years. And strongly hoping to gain citizenship as soon as possible! His interests aside from politics are football, music and cuisine – despite widespread scepticism, he thinks British cuisine is exceptional.

"I've been pro-European ever since I realised being English but also capable of speaking another language was a ticket to meeting new people (and making close friends).
Toby is our policy officer with the mission to strengthen JEF Partnership with Youth Political Parties.
I ran for policy officer because I feel I have some interesting ideas about the future of our continent and I'm looking forward to sharing them with my colleagues on the board, and with the wider community!"