JEF Belgium is looking for new communication officers to join its national board.
Applications are accepted on a rolling basis to start at the earliest convenient date. For further questions, do not hesitate to contact sg(at)jefbelgium.eu!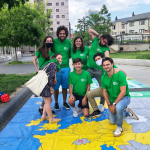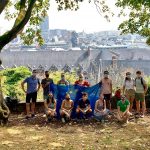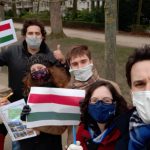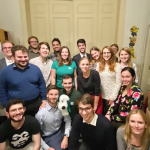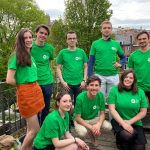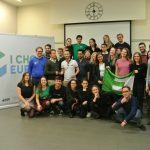 Who are we ? 
JEF Belgium is an organisation of young volunteers who strongly believe that Europe is our common future and that a European federation is the best solution to many contemporary issues such as climate change, migration or democratic backsliding. Through our work, our projects, our actions, we try to bring Europe closer to its citizens and we advocate for a better Europe : more united, stronger, more democratic, fairer and, of course, more inclusive of the voice of Youth. 
It is also important to note that we are a cross-party movement. Whether you are from the left or the right on the political spectrum, you are welcome to join JEF as long as you wish to support the European project and adhere to its values. 
To get to know more about JEF Belgium, don't hesitate to dig our website or browse our social media!
What are we looking for ? 
JEF Belgium is working on many projects at the moment: the recruitment period at the beginning of the academic year, the Training Days 2021 in October, the European Congress in Liege in November, the Conference on the Future of Europe, etc. The communication around these different projects is key, towards our members but especially towards the outside world. We are looking for young people who are passionate and willing to learn in order to complete our communication team and support us in our work for a better Europe.
What would be your tasks ? 
Time investment: 
There is no predetermined number of hours that you must devote to JEF per week. However, we aim to build up a strong and reliable team so before applying, we would like you to take into account that the role entails a commitment of around 3-4 hours per week. Of course, it's flexible and we understand that you may have other work commitments/obligations/exams/etc. It can be more or less depending on how much you are willing to give. 
The JEF Belgium board has one general board meeting every two weeks for about 2 hours. As a member, you will be expected to attend these meetings on a regular basis. Of course, we understand that you may be unable to attend on certain occasions. Next to the general meetings, project groups happen to meet depending on the needs. 
Your profile: 
As for the number of hours to invest in JEF, there is no specific profile to join the team. Come as you are, regardless of your education or experience. You don't need to have previous working experience nor be an expert on these topics. We are simply looking for someone who is interested in the EU, a team player, loves life, speaks at least French, Dutch, OR English, is passionate about communication, is willing to learn, is convinced that young people can make a difference and motivated to join a crazy team of young people working towards making the EU a better place for everyone. 
Since the position is related to communication, it is still recommended to have a strong interest in this field and to be comfortable with social media networks (in particular Facebook and Instagram). Knowledge of newsletter tools and WordPress is also an asset as well as publishing and photo editing software such as Canva. Otherwise, a strong desire to learn and a genuine interest will be more than enough. 
What we offer: 
A crazy learning experience in a crazy team, lots of opportunities to gain skills that will be useful whatever you do in the future, possibilities to travel and meet JEFers from all over Europe, the opportunity to take part in incredible projects, and much more. At JEF Belgium, we have a saying "you join for Europe, you stay for friends" and it's 100% guaranteed. Just ask our JEFers.
How to apply? 
Send an email to sg(at)jefbelgium.eu with a brief presentation of yourself and your motivations. 
Can't wait to hear from you! 
The JEF Belgium board