On September 12, it was BINGO time! As Jean-Claude Juncker gave his last official State of the European Union with his vision for the future of Europe, JEF Brussels gathered (a lot of) young people to play a bingo game linked to Juncker's speech. Afterwards, it was time to discuss our own vision for the future of Europe, which was – if you ask me – much more ambitious. See you next time?
Quite the turnout, as you can see in the pictures!
And there was some talent in the room… Special guest: a violin player! (These events never stop surprising)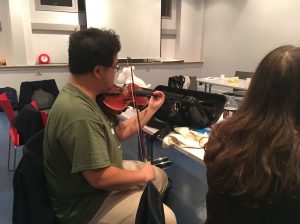 This event was part of the Enjoy Your Future project. For more info, contact: info@jefbelgium.eu.
Read more

>