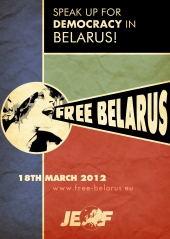 On the night of 18-19 March 2012, the Young European Federalists (JEF-Europe) will organize a coordinated pan-European "Free Belarus Action" in many cities throughout the continent to show support for the suppressed Belarusian civil society and opposition movement. The last action in 2010 took place simultaneously in more than 100 cities all over the globe but the call for fair and democratic elections went unheard.
JEF-Europe continues to stay dedicated to raising awareness of the undemocratic regime in Belarus and the EU's ambiguous approach to it. JEF members and other human rights activists will point out the need for breaking the silence that is imposed on Belarusian civilians by Lukashenka's regime by symbolically gagging prominent statues and putting megaphones in front of them. This way we show the world that silence – either by Belarusian civilians silenced under the pressure of Lukashenka's government, or EU politicians refusing to speak up on the situation in Belarus – simply can not be tolerated anymore.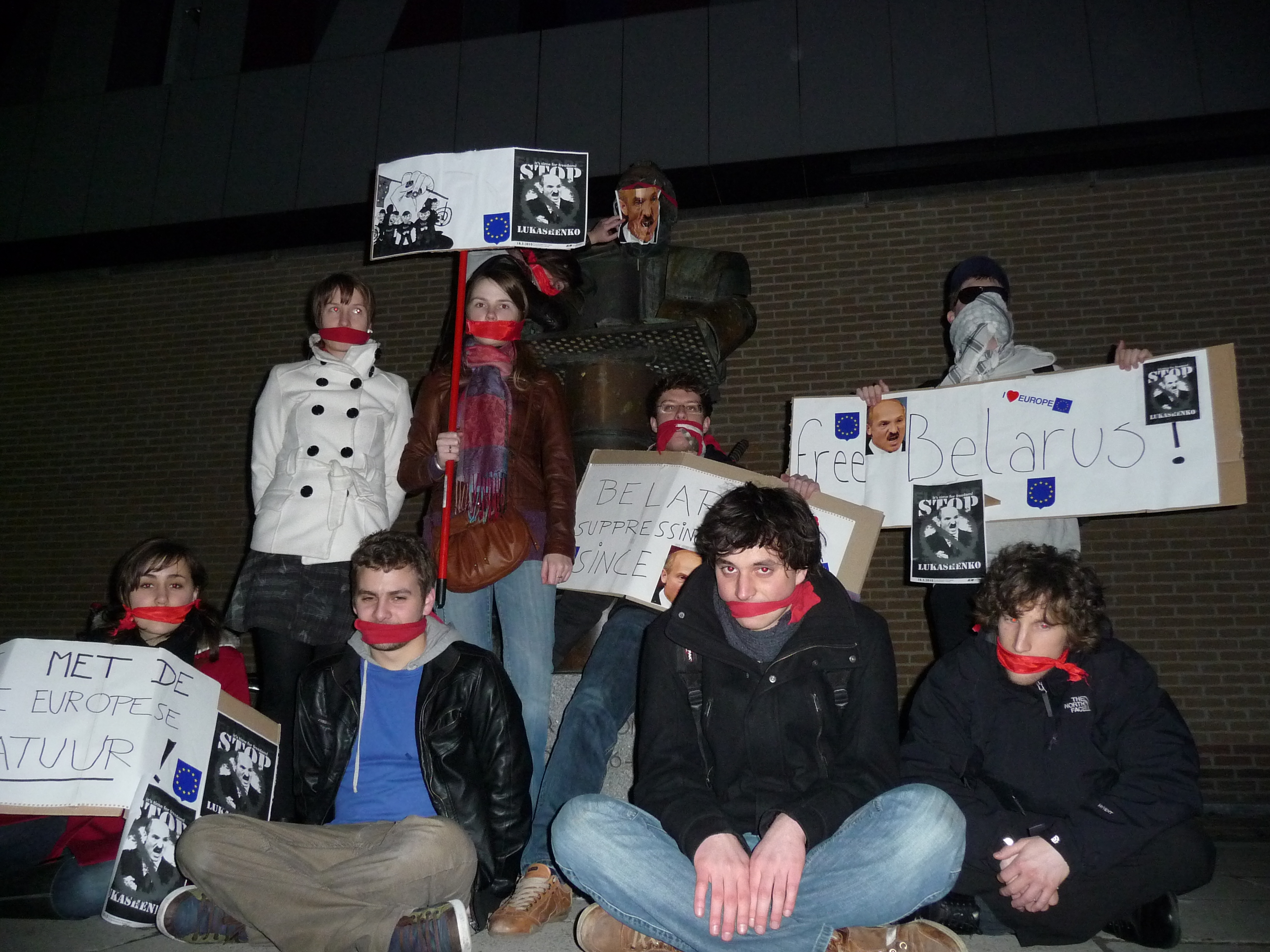 JEF-Europe is demanding abolishment of death penalty, respect of human rights, democratic elections and freedom of press, assembly and association. "At the moment we are witnessing a long list of human rights violations in Belarus: opposition has been consistently suppressed and jailed, large protests after the 2010 presidential elections have been brutally dispersed by the police, independent media has been cracked down, internet users can be reported by their service provider for visiting opposition websites, while European Union is still hesitant to express clear attitude on Belarus," stresses JEF-Europe President Pauline Gessant.
"Recalling EU ambassadors from Minsk and expanding the black list of sanctions are certainly a step into the right direction, however Lukashenka's dictatorship requires tougher stance. The travel and visa restrictions against high officials as well as restrictive measures such as the freezing of assets should be considered by European Union," further explains Gessant.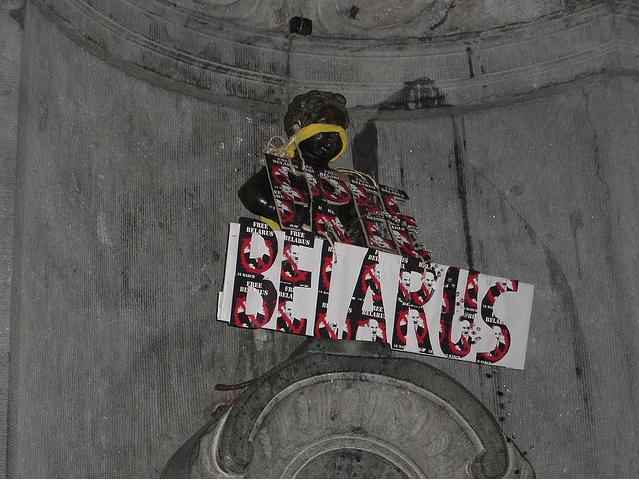 "The European Union has committed itself to the promotion of peace, democracy and human rights among its member states as well as beyond its confines. Therefore, it cannot ignore the persistent violations of these crucial principles in its immediate neighbourhood. While JEF welcomes the EU's initiatives to rein in Alexander Lukashenka, it calls for a more articulate stance against his authoritarian regime," concludes Radoslava Šeráková, Free Belarus Action coordinator.
JEF emphasizes that choosing silence instead of speaking up is intolerable and calls on Europe to stand up for the defence of democracy and human rights in Belarus. On 18 March JEF will once more speak up with its street actions and invite European politicians and people all over the world to join us in a pan-European call for democracy and humanity in Belarus.
Also in Belgium the call for action did not go unheard.  "With planned street actions in Ghent, Louvain, Louvain-la-Neuve, Bruges and Brussels, we want to hear the call for a freer and more democratic Belarus, loud and clear in Belgium" says Peter Oomsels, President of JEF Belgium. If you somehow want to express your support by participating in a local action, you can always contact one of the local JEF-sections presidents in Belgium.