Monday 23 november 2009: 
ARRIVAL DAY
Today all the participants arrived in Barca! When I arrived in Barca after about 6 hours of trains, buses, one plane and two metro changes, I was quite disorientated: It was way warmer here than in Belgium, I still had my tshirt, sweater and thick coat on, so I was sweaty and alone, and on top of that I couldn't find the street that was supposed to be opposite to the Montbau metro exit (of course, now I know I took the wrong metro exit)
Luckily, I noticed a blonde, english-speaking girl, that was asking directions to one of the Catalans in the metro: She was holding a piece of paper that looked pretty much like the little google map JEF-Europe had sent us in advance, so I guessed she was one of the other seminar participants. Thank god, someone to help me find the way in this town!
So with Katja (from Tatzikistan)'s and a friendly Catalan's help, we managed to find the seminar venue: It is truly beautiful: this old Salesian's farm/hostel domain with fountains, palm trees (that's awesome if you're used to Belgium), large patches of grass… delightfull!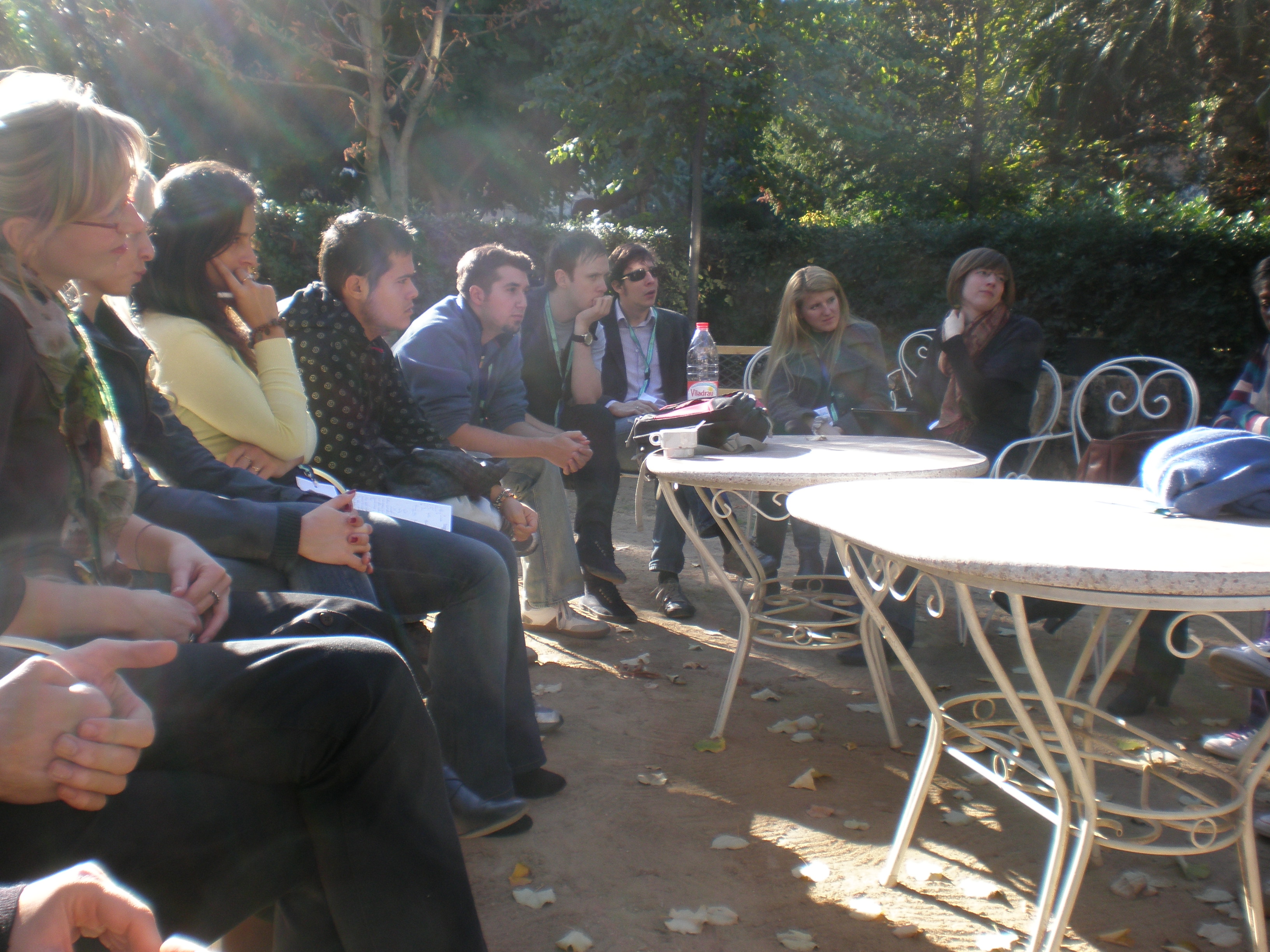 So at around 7, most of us were registered and we could start getting to know each other with some ice-breakers. We have a really diverse group: I'm not going to sum up everyone, but there are Romanians, Hungarians, a Welshman, Germans, French, an Italian, a Suede, Moldovans, a Kroatian (Chernick: my roommate), Maltese, an Austrian, a Tatzikistani, a Slovenian, our "trainer" is Latvian, some Belgians of course,… Pretty cool! I guess we can really make this an intercultural experience!
So after the ice breakers and remembering each other's names, everyone was really tired from travelling.  So we got to bed at around 12, which isn't to bad if you keep in mind that we have to get up tomorrow at 8 o'clock…
I'm going to try to make it on time and get up at 8, so wish me luck on that!
All right, thanks for caring! See you tomorrow!
Peter