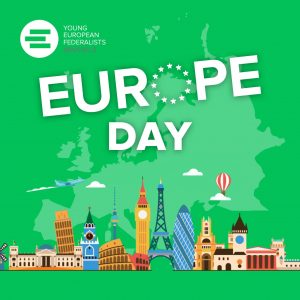 "The unity of Europe was the dream of a few. She has become the hope of many. Today it is a necessity for all."
These words, which are those of Konrad Adenauer, former German Chancellor and one of the founding fathers of European construction, take on particular importance on this Europe Day. What could have been only a dream, a utopia at the end of the Second World War is now a necessity: climatic, health, migration, social, fiscal issues … show us that it is only together that we can go further.
As young people, it is on a daily basis that we commit ourselves to a Europe that is more ambitious, more united, but also closer to its citizens: so many struggles that must be placed at the heart of this project.
Equality of opportunities, inclusiveness, acceptance of everyone, citizen participation must be realities for all Europeans, much more than just slogans.
It is up to our generation to propose a new vision of European construction. Together, we are ready to take up this challenge!
– Jean-Louis Hanff, JEF Brussels' President –
From JEF Belgium and all its local sections, we wish you a happy and sunny Europe day!