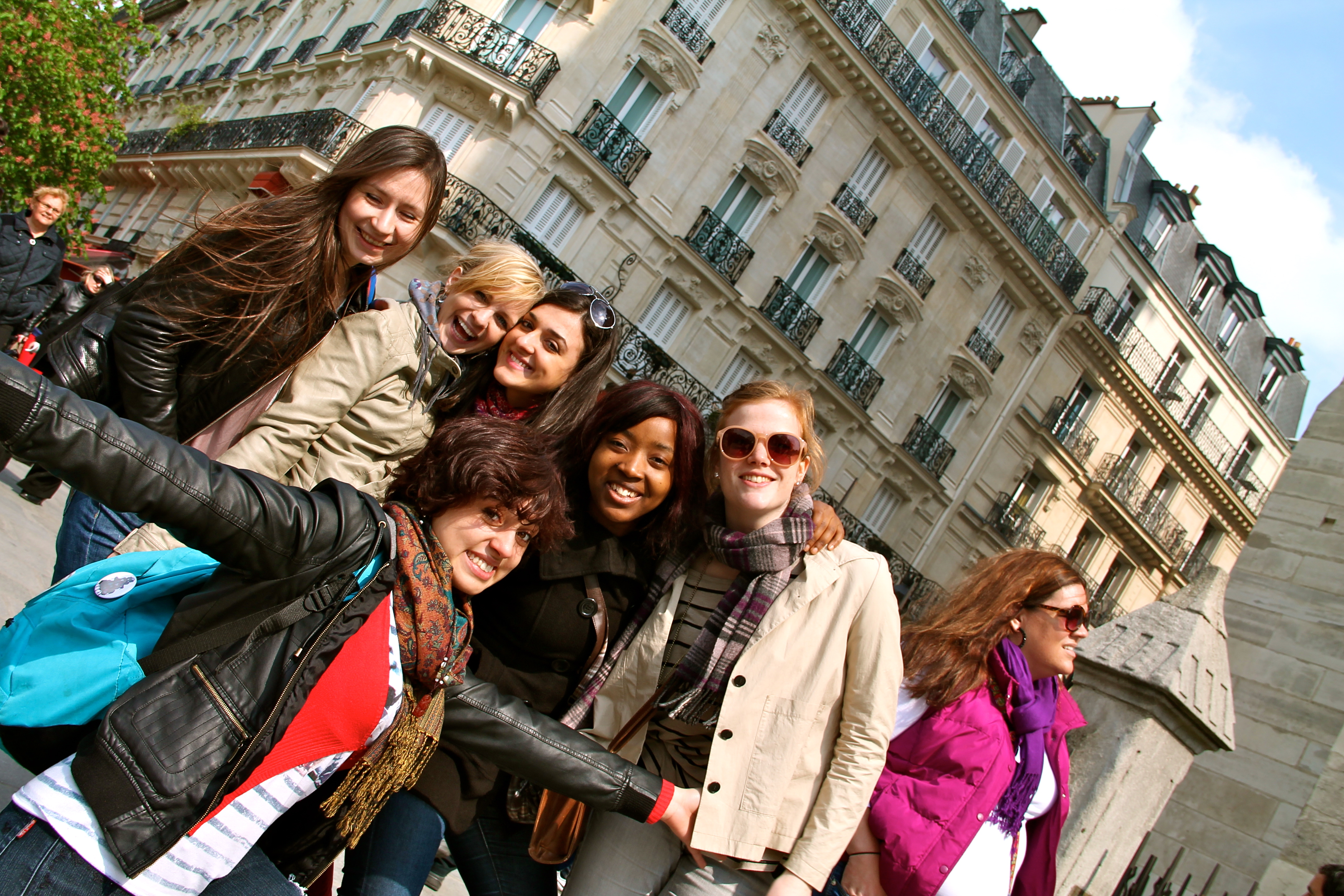 Sports, social work, scouts, political organisations, volunteering work… We have a wide range of choice to participate in society. Still some choose not to do so. Why do they not participate? How can we motivate these people? And the youth that participates, why do they choose to participate in a certain organisation? What does raise their interest? We have had enough food for thought before the seminar.
Getting to know each other
Before we begun addressing these questions, we had a nice evening in a classic Parisian bar. It was really nice to meet new people from everywhere in Europe and to share all our JEF experience. Already on the first night, the topic of youth participation was raised. We all had different reasons to participate in JEF, but of course we had one common interest: a united Europe.
The Parisian suburbs
"Les banlieus de Paris" have a general reputation to be dominated by poverty, drug dealing and dirty streets. Not the place a travel guide would advise you to go to. I have to admit, I personally always avoided the suburbs when visiting Paris, so I was really curious to see the non-touristic side of the city. Surprisingly, the suburb, Saint Denis, we went to was clean and did not seem frightening.
The only sign of the suburb not being so safe was bodyguards in front of the school gates. Relieved from our prejudices, we gave the children an interactive lesson about the history of Europe. Occasionally, we spoke in our native language and we were pleasantly surprised that they understood some of it. The pupils were amazed when they heard of all the countries we had visited and I hope they get the same opportunities as us.

After a nice meal at the university, we got a guided tour in Saint Denis. Not the most exciting excursion, but it was nice to learn some anecdotes about the suburb. The last activity of the day was a heated up panel discussion about Hungary in the media. Is the media in Hungary corrupt? Are we well informed about what goes on in that country? Opinions are divided.
How to boost up your JEF section
During the exchange in Kiev, I learned that volunteering had a different meaning in each country. In this seminar, I was informed about what 'being an active member of JEF organisation' meant in various countries. Presentations on the organisations of JEF Italy, Germany, France and Finland were given by the presidents. Together, we addressed the difference in collaboration between the European Movements and the Young European Federalists in the countries, the heterogenic methods of getting funding and how new members are attracted, but also commonalities. Many ideas on how to boost up JEF sections arose from this session.
In the afternoon, everyon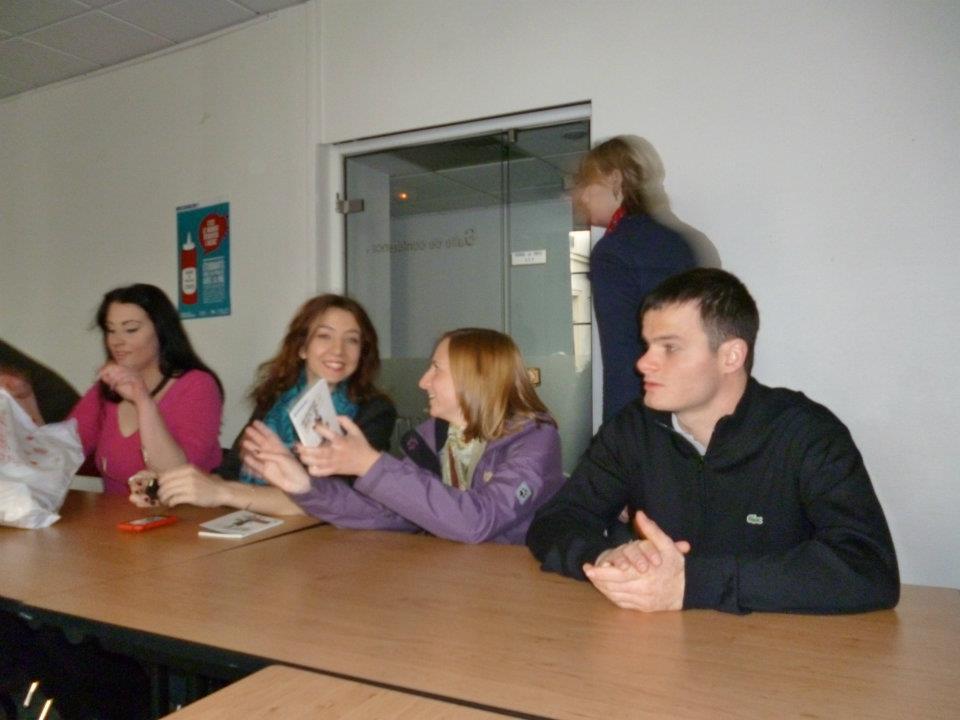 e had to represent his or her own country in simulation games. We had to compete in organising the Olympic Games. The battle was between Germany, Belgium, Finland and Italy – I have to state that I fought with all my strength and heart for Belgium. And yes, we won; now we only have to conquer some land to organise it on…
As last activity of the day we went to listen to a debate about the elections in France. The vibe dominating the room was terrifying. The Parisians, passionate people! They not only know what they want, they also fight for it and compromising is not an option.
Not quantity, but quality
Youth, participate! We are motivated to be socially involved in the society. But sometimes we feel pushed to do so. The more we are involved in, the better our future. But is this really so? These days some people become member because it looks good on their curriculum vitae. Subscribing ourselves in many organisations can have negative consequences. "Quality over Quantity": Bertram has written a nice article about this in The New Federalist. Saturday afternoon we did some sightseeing to give our brains the time to take in all the information we have been given the past few days. In the evening we celebrated the JEF France anniversary. Wonderful party!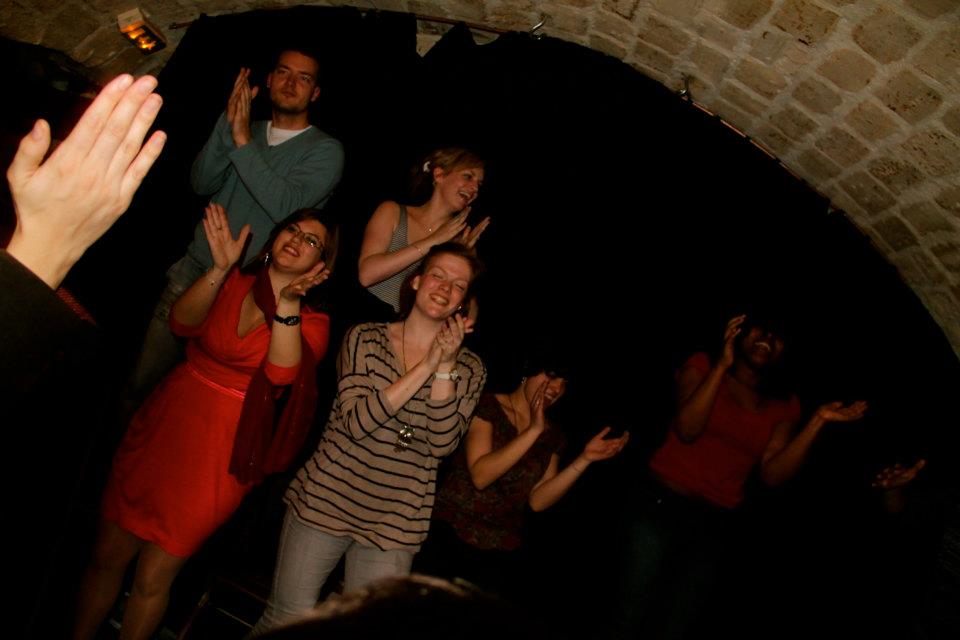 We will always have Paris
It is always hard to say goodbye to people, but JEF France found a glorious way. We talked about the prejudices we have against different countries. It felt like a group therapy. We discussed the stereotypes and some people got to justify or clarify certain aspects.
Thanks a lot, JEF France, for an amazing seminar in Paris!
Written by Alice Uwineza