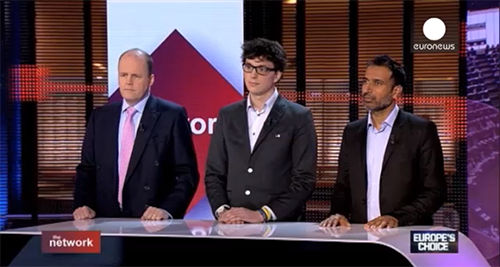 Peter Oomsels, the former president of JEF Belgium, now vice president of the Young European Federalists, has appeared on The Network TV show on EuroNews to debate why it is important to vote in the next European election, and how the new parliament will be instrumental in choosing the new European Commission president.
He also spoke about how to increase voter participation in the European Union.
Peter highlighted three main points:
the need for a political government in Europe
the importance of democratic legitimacy, and how the presidential election is a step in the right direction
the need for European parliament to be assertive
Here is the recording of the show and the corresponding Euronews article.
We also reported on it on our Facebook page, don't forget to like and share it there!
Related articles