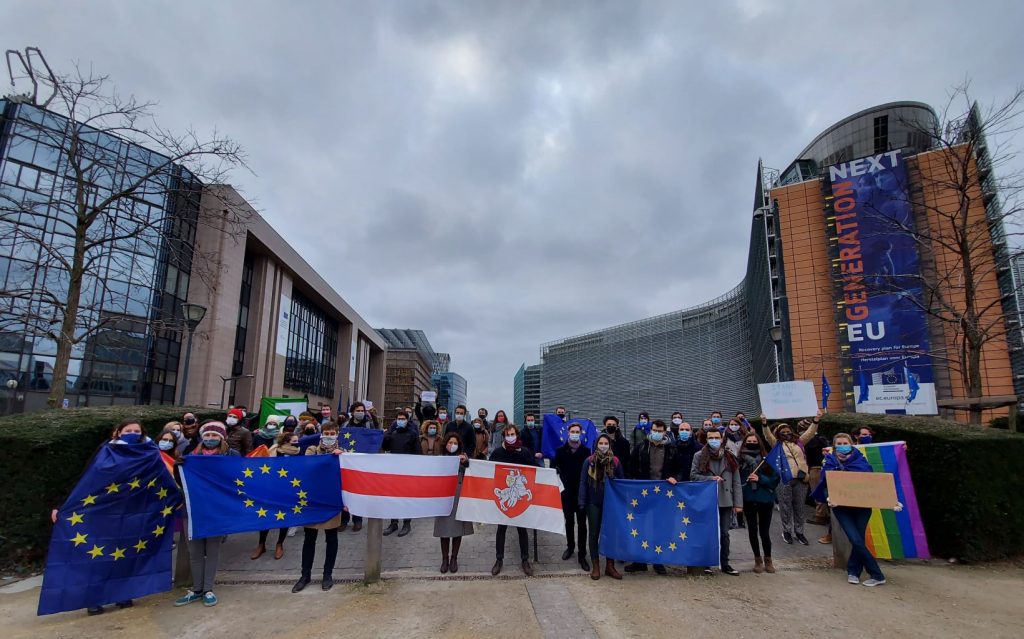 21 March was a very special day.

COVID has not made it easy for JEFers to do live activities recently. Despite this, we managed to organise a treasure hunt and a static demonstration, combining everything that JEF is about:
fun & activism.

No less than 15 teams of participants took part in our big outdoor game and 50 people joined us to show that we care about rule of law in Europe and to stand in solidarity with our fellow Europeans having their rights being threatened.

After months of lockdown, seeing all those familiar (but also new) faces again and shouting together our rallying cry "Federazione Europea SUBI-TO" made us hopeful that the virus would definitely not drag down our JEF spirit.
Thank you to all the teams who took part in the outdoor games, to all of you who joined us for the sitting protest, to the speakers, to JEF Europe for the #DemocracyUnderPressure campaign that keeps inspiring us every year and to Solidarity Action Brussels for co-organizing this event with us.
Most importantly, we would like to thank our JEFers and wonderful local sections JEF Brussels and JEF Liège without whom all this would not have been possible. Finally, a special shout-out to Gabrielle (JEF Brussels), Salima (JEF Liège), Gauthier (JEF Liège) & Jean-Louis (JEF Brussels) for their time and creativity in imagining the games and making the event so playful.
– Nicolas Hubert, President –