2008, Louvain-la-Neuve, Belgium: a town that the majority of people never heard about or that is often mistaken with Leuven, the Flemish one.
I was at the 3rd year of my bachelor in Political Science at the University of Urbino (Italy) when I decided to do the Erasmus. I had been dreaming about it since I had started university and, when the moment arrived, it was not that hard to make a decision where to go. I have always been passionate about the European Union and I was going to write my dissertation on the history of the European integration. I was lucky to have Belgium among the possible destinations, because for me Belgium meant Brussels and the EU institutions. I also wanted to improve my French, so from my small town of Urbino I left to spend one semester at the Université Catholique de Louvain, the francophone one!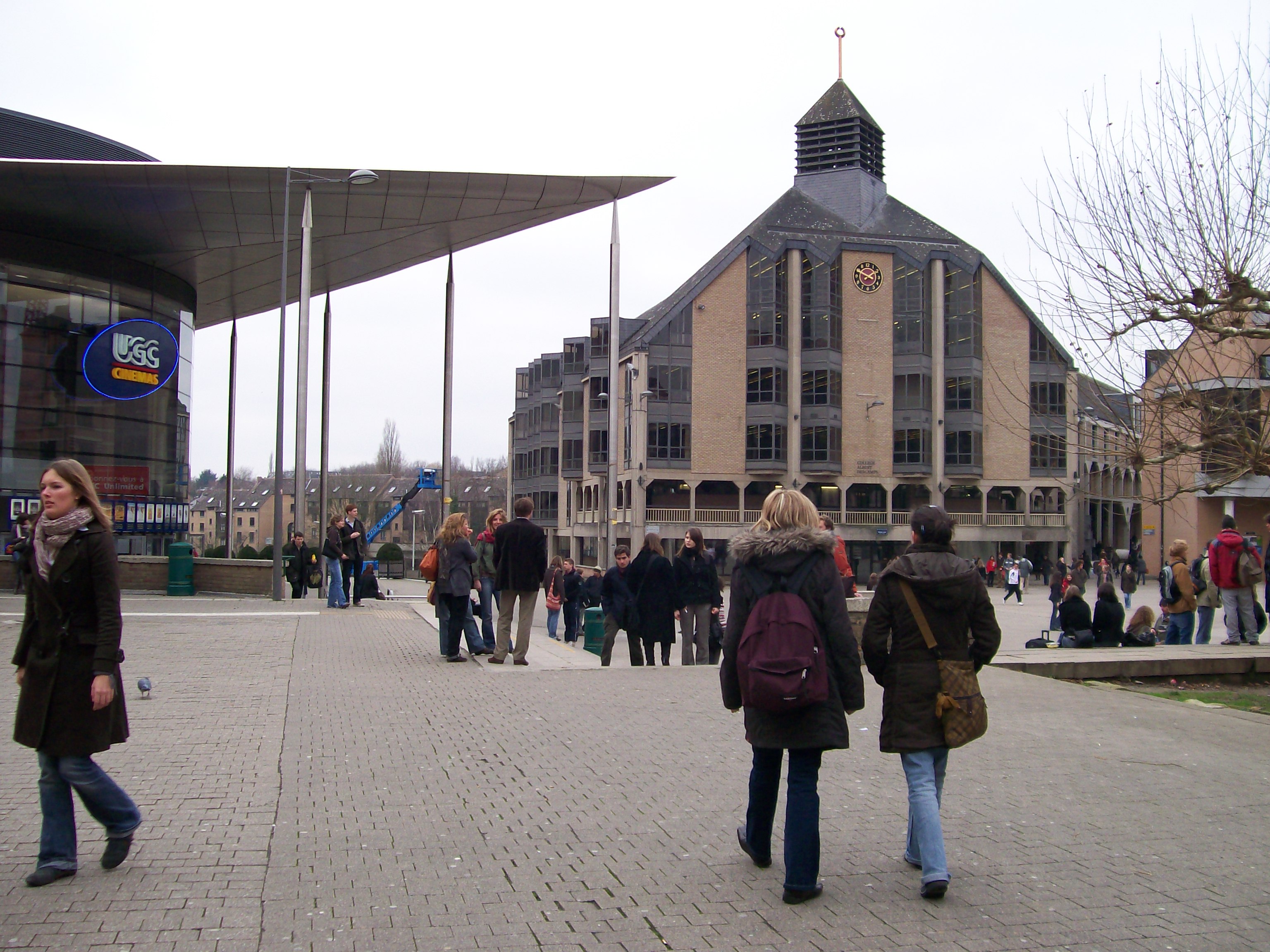 The first thing I had to learn was indeed that there were two "Louvain" and that I had to take the train to Louvain-la-Neuve and not to Louvain (some of my Erasmus friends actually arrived in the wrong town :) ). Louvain-la-Neuve was created in the 1960s, when, after a linguistic quarrel with the Flemish community in Louvain, the French speaking part of the University decided to found a new one in the Wallonia region. This is how I have started to learn about Belgian politics. So, there are three regions, three linguistic communities and one federal government: pretty hard to get at the beginning! You definitely start wonder why the train conductor is changing language on the way to Brussels and why when you visit Bruges you should not speak French to people, but step by step you start to understand the complexity of the country and one day you find yourself being the one trying to explain other people how Belgium works.
I still remember my first day in Louvain-la-Neuve: a strange town with a strange architecture. At first sight it looks almost fake like a movie set. All the streets look pretty much the same, same brick houses and same cobblestone streets, and you can get lost without even realising it. During the day, Louvain-la-Neuve is a vibrant place, full of students,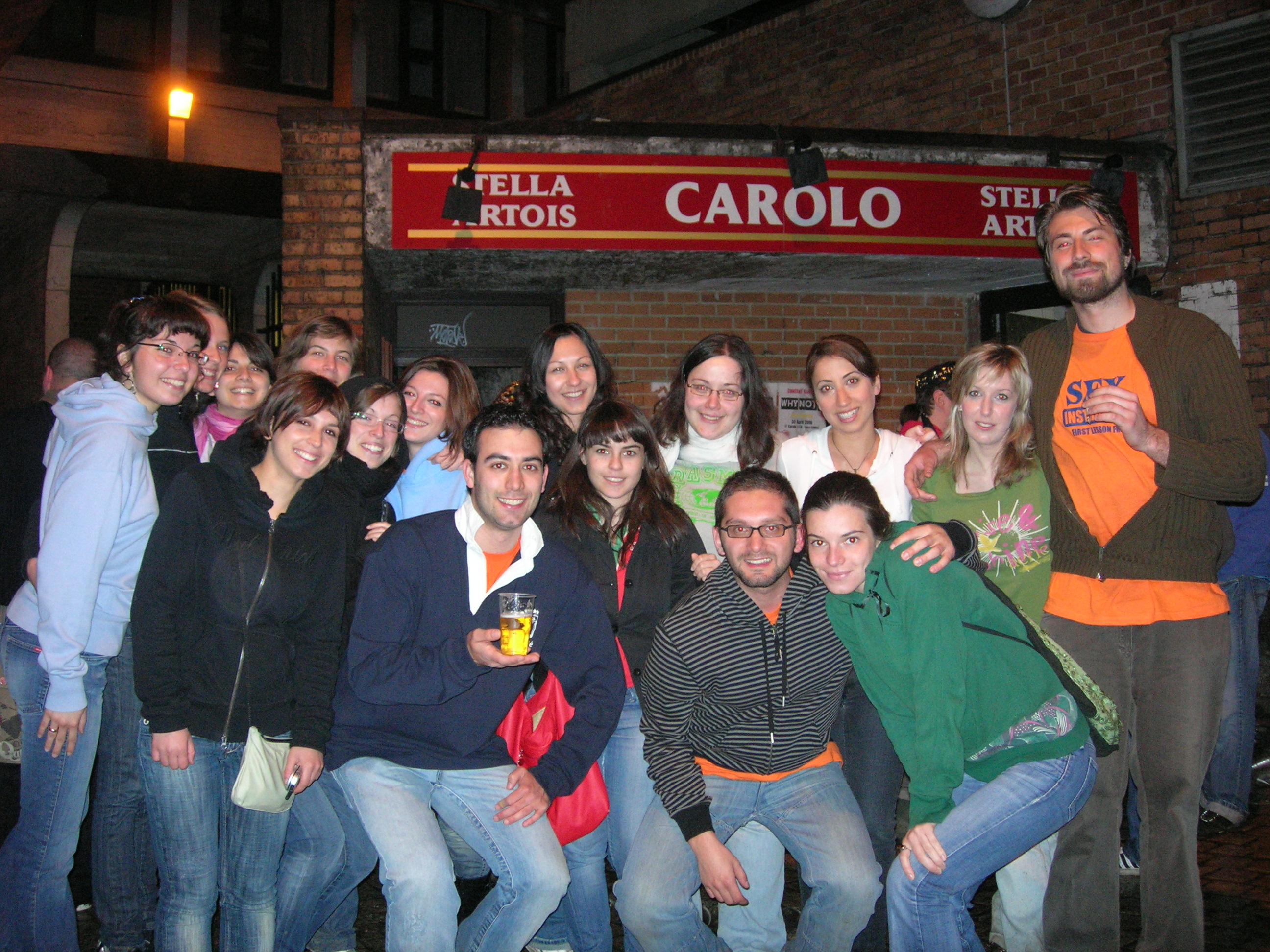 families, shops, etc. At night, the town is transformed in a huge student party with the "cercles" at the centre of the night life. What are the "cercles"? They are faculty or regional associations, that bring students together allowing them to organise cultural events. At night, the"cercle" is like a disco, with a lot of beer and much fun to have! It took the Erasmus community a while to understand why people were going to these places, dressed up with the oldest and ugliest clothes they had or with strange hats with colourful pins called "calotte" and mantles (the well known "guindaille" life style)… but finally we understood and the "cercles" La Casa, La Petite Casa et le Cesec became our home as well and we learned to sing the song of Louvain-la-Neuve every night: Louvain-la-Neuve, jamais je ne t'oublierai.
Last but not least, the Erasmus family is really the most important part of every Erasmus. I have found myself surrounded by many Italians and Spanish, some French, Polish, Turkish and Swiss guys, etc… This is not the beginning of a joke ;) The Erasmus solidarity always creates a very strong group very quickly. We were all students of the same age, many of us at the first experience abroad, sharing the same fears and hopes, and it was easy to form solid friendships that are still strong after 4 years!
What I have learned and brought back with me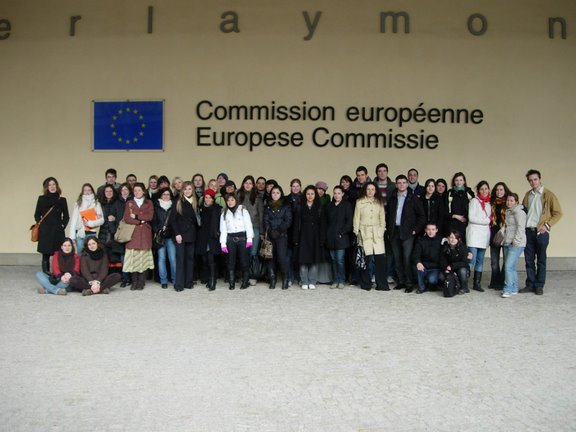 The student life is very lively in Louvain-la-Neuve: the kot-à-projet really surprised me. They are theme-based shared flat where the students organise projects and activities for the university community. I have participated in various activities, from wine tasting and French classes to the European Parliament Model. Students from all over Europe met in Louvain-la-Neuve to simulate the European Parliament and for a few days we all became MEPs and decided about the future of the EU.
Back in Italy, I did my best to implement what I have learned in LLN. I have funded a student association at the Faculty of Political Science and involved my friends in a new project, the European Parliament Model. And we succeeded! More than 100 students from all over Europe and beyond came to Urbino to enjoy this experience. Louvain-la-Neuve has really inspired me for the involvement of the students in the community life of their university, thing that in Italy is not very common… Therefore I did my best to bring this very positive experience back to my university in Italy and I can say that it worked.
And now?
Who would have thought in 2008, during my Erasmus, while visiting Bruges for the first time that one day I would have lived there? Who would have said back then that I would have moved from my lovely Urbino to live in the capital of Europe, Brussels?
And now here I am. After finishing my studies at the College of Europe in Bruges in EU International Relations and Diplomacy Studies, I am now doing an internship in Brussels and I really hope to stay here for a LONG time. The Erasmus project has opened me new opportunities and perspectives. It represented one of the best experiences of my life. I witnessed firsthand what I already believed: that Europe is one single and united home and that the Europeans are one big family.
And today? Guess what? Belgium has become more than the country of Brussels, EU institutions, waffles and fries that it was for me 4 years ago when I arrived for the first time. Belgium has now become my home.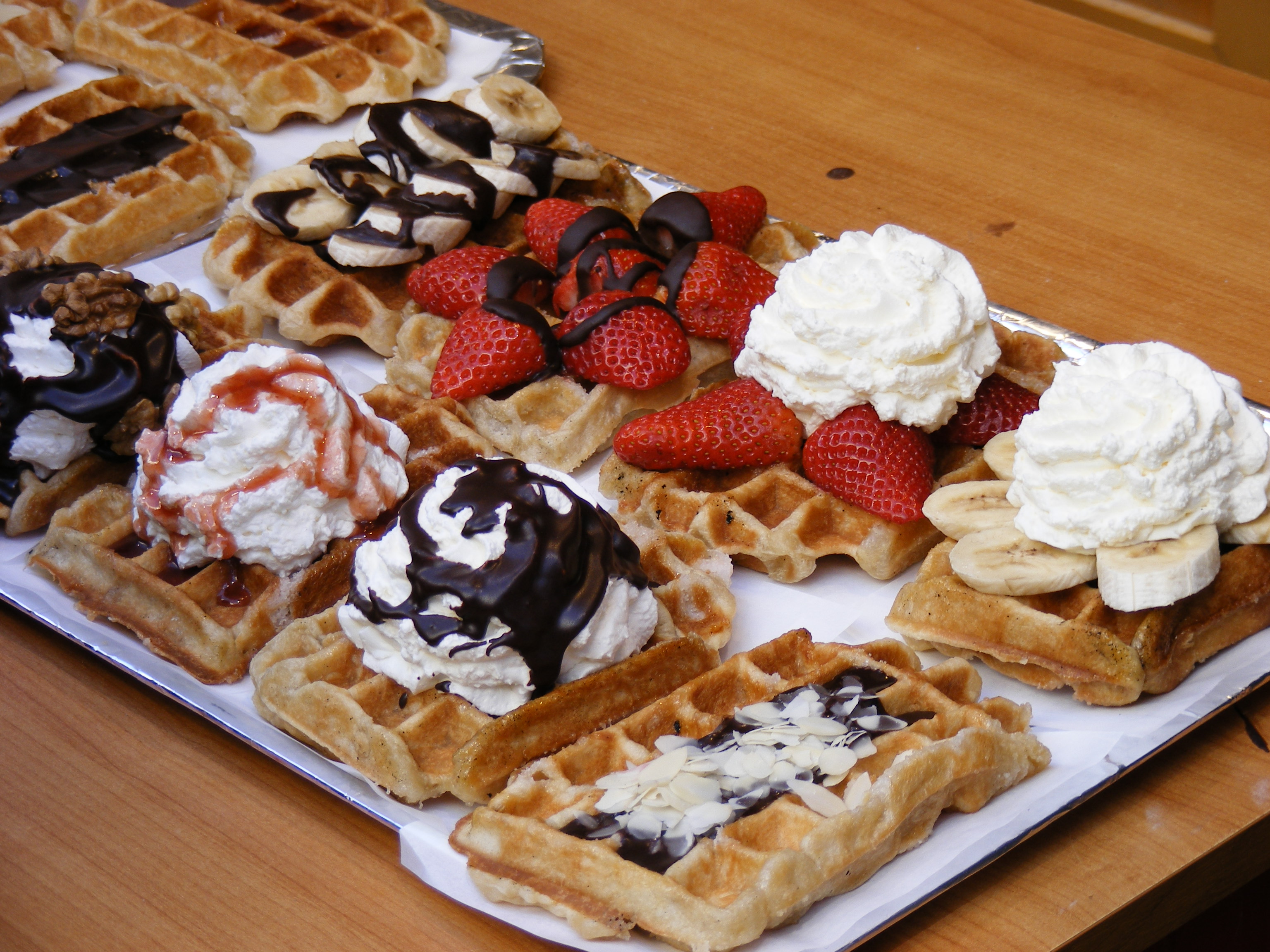 We will publish Erasmus stories on our website till the end of the year to celebrate the 25th anniversary of the Erasmus program. If you want to share your Erasmus experience as well, don't hesitate to send us your story at belgium@jef.eu! You'll get eternal gratitude, a huge smile and a lot of readers in return. Let's explore Europe!