We are young and we have our whole future ahead of us. In order to enjoy it to the fullest, we need policies adapted to our needs. But how can we achieve this? Often enough our political participation is limited to voting once every couple of years. Do you feel unable to reach decision-makers, get your voice heard and shape your own future? The Enjoy Your Future project is here for you!
Looking at the world around us, we see the European project shaken by Brexit, nationalist pressures, walls that are being built, terrorism and different crises. What does the young generation of Europeans think about these issues and which solutions do they propose?
The Enjoy Your Future project is all about finding out the answers to these questions. In the first step of the project, we will gather the opinions of Europeans between 15 and 35 years old about different hot topics on the European (and national) level: borders, migration, youth, criminal organisations, employment and integration. To make this more exciting and fun, we developed a game! Click here to play.
In the second and third step, it is time for the young generation of Europeans to step up and take a leading role! We will organise meetings to analyse the results of the game and come up with proposals for policies that can be implemented on the national and European level. In the final step of the project, the results will be presented to the general public and the European and local decision-makers.
JEF Belgium is a partner in the Enjoy Your Future project, together with ACMOS Italy, JEF Italy, JEF France, and AEGEE Hungary. This project is funded by the European Commission.
Play the game here.
More information and updates on the JEF Belgium and the Enjoy Your Future Facebook page.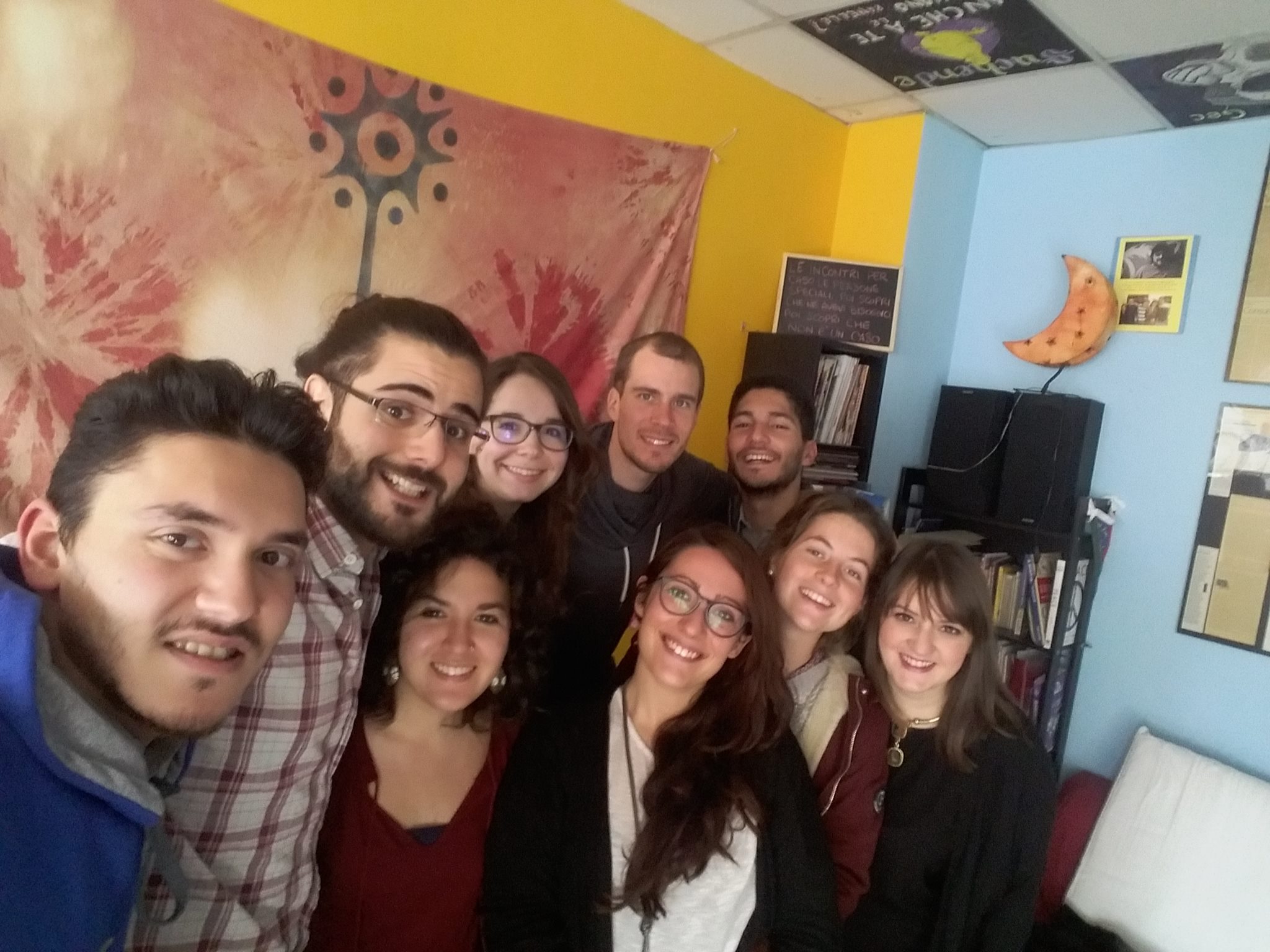 The #enjoyyourfuture project team during the kick-off meeting in Turin