After the successful organization of the "Youth Hacks Europe" hackathon in Liege last September, JEF Belgium had the chance to participate in the last advocacy phase of the Y-FED project. For more than a month, we imagined and developed advocacy actions and worked with graphic designers to create a JEF Belgium advocacy toolbox, including a giant EU-themed goose game.
Why? Because complexity takes power away from citizens. Turning European content into games helps explain things more clearly and simply so that people have a chance to better understand what is the EU, what it does for them and how they can actively lobby for change.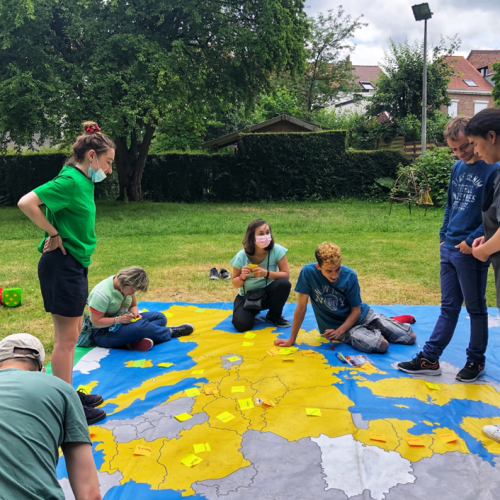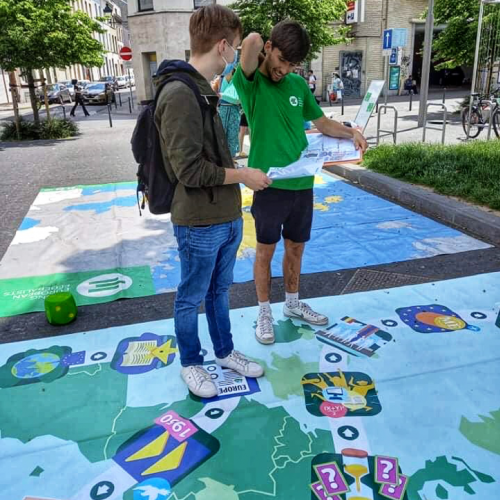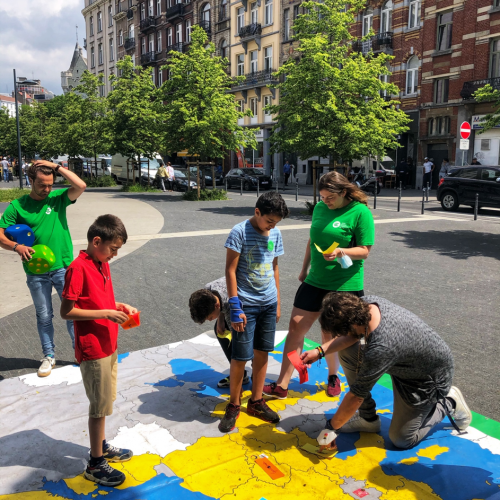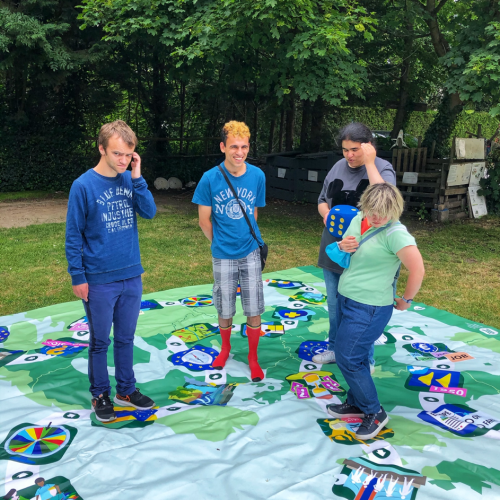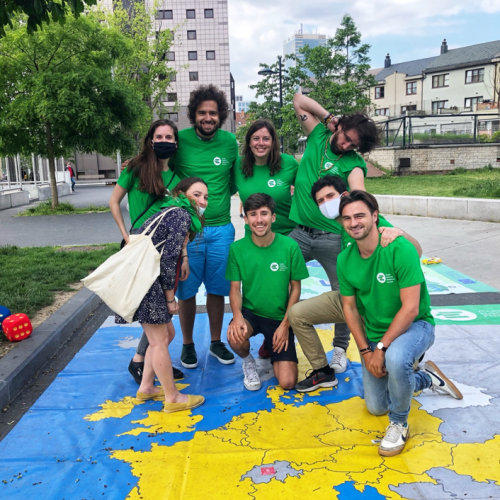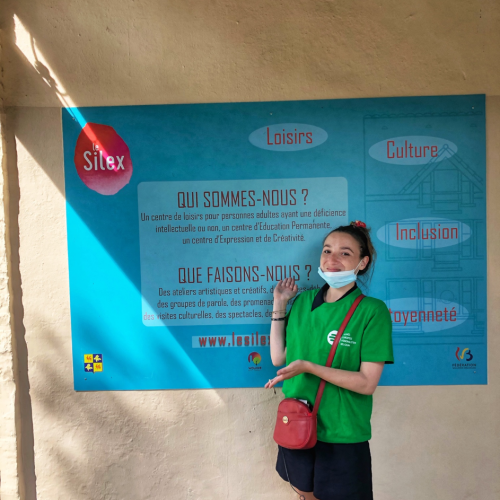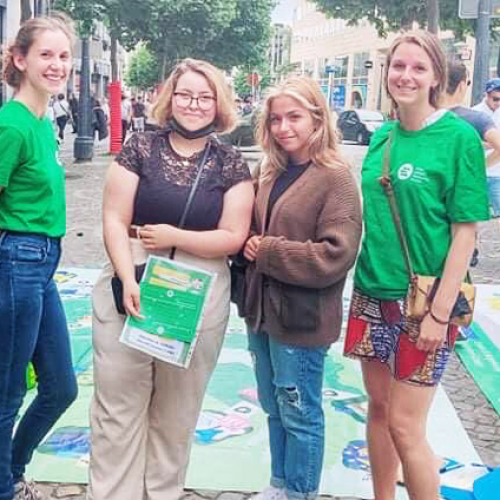 Three weekends in a row, we hit the streets of Brussels and Liège and went to the organization Silex in Woluwe-Saint-Lambert to talk to (young) people about Europe. Our aim: make them aware of their power as citizens and invite them to share ideas for the Future of Europe with decision-makers through an advocacy letter-writing activity.
We are not stopping here. In the coming months, we intend to use our advocacy toolbox to collect more ideas, especially during our consultations on the Future of Europe in Mons and Louvain-la-Neuve in September. We will then send all these letters to decision-makers to flood their mailboxes with citizens' letters.
We also plan to ensure a good follow-up of these letters by asking to meet with decision-makers, including the representatives of the Belgian Parliament and Senate sitting in the plenary of the Conference on the Future of Europe.
Stay tuned for the next steps and do not hesitate to contact us if you want to get involved in the project. We always need people to federalize Europe!
A big thank you to the Assembly of European Regions (AER) and JEF Europe for this opportunity.