JEF Belgium is organizing the second edition of its Democracy Treasure Hunt on Sunday 27 March afternoon to draw attention to the pressure being put on fundamental democratic values across Europe.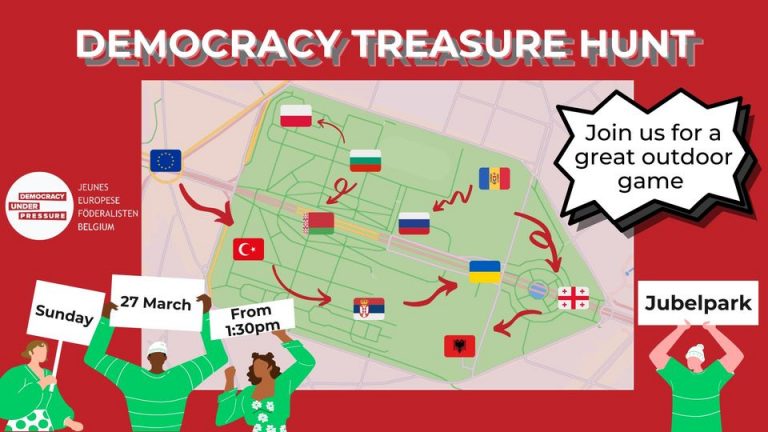 Sadly, the current events in Ukraine are reminding us once again that the path to democracy cannot be taken for granted, that it will always be threatened by authoritarian and illiberal regimes and that we must continue to raise awareness in every possible way.
> More info about the Democracy Under Pressure campaign
Save the date in your agenda, form a team with your friends, register, and join us for a great outdoor game combining fun and activism!
PROGRAMME
– 1:30pm : Arrival and registration on the Schuman Roundabout
– 2-4:30pm : Treasure Hunt
– 5pm : group picture