JEF Belgium is happy to invite you for its Spring Federal Committee!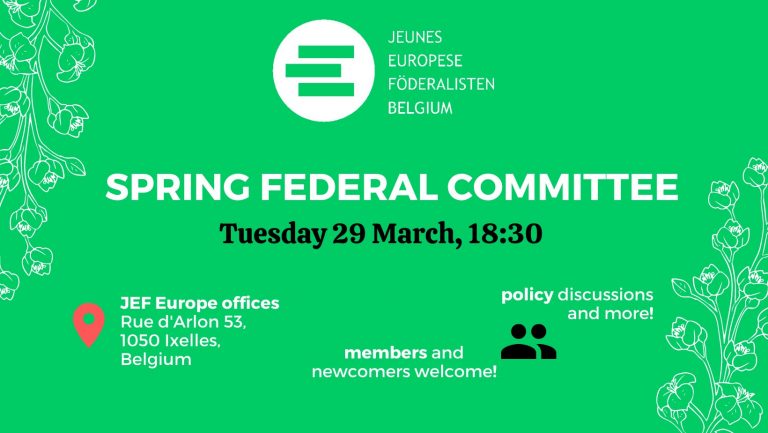 At the statutory meeting, we will discuss the policies and political direction of JEF Belgium.
Whether you are a member of the Federal Committee, a member of JEF Belgium, or a new comer,  we welcome any observers or commenters who are willing to participate in the proceedings!