After a year of absence in face-to-face format due to COVID, the JEF Belgium Training Days are back, in Charleroi!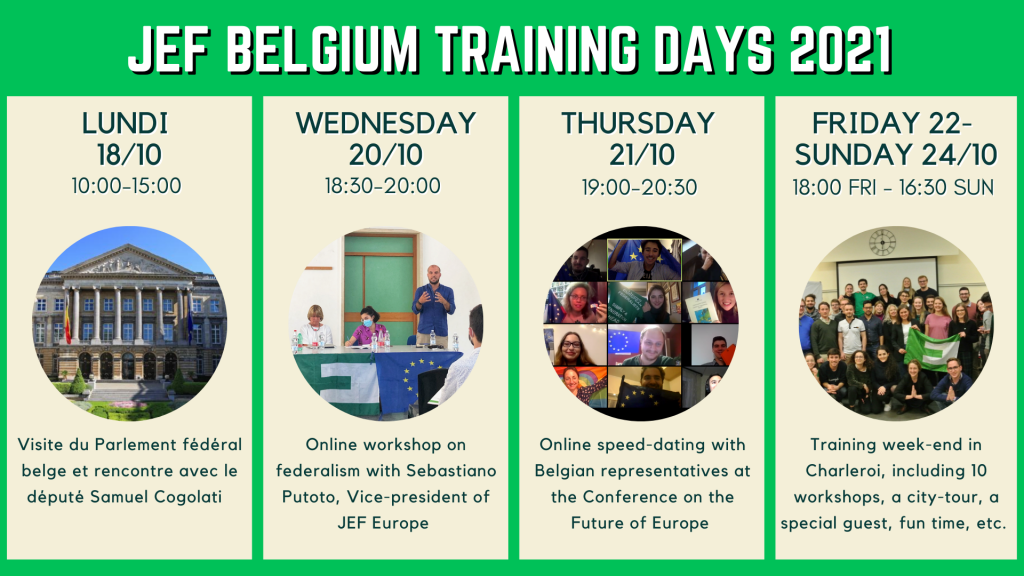 You have surely heard the mythical legends about them. Let me assure you that this is an event you do not want to miss.
This year, we have doubled our efforts to offer you not just a training weekend but a whole training week with no less than 4 events to choose from (but why choose when you can just go to all of them, right?).
Check them out now and subscribe today!